Gemini Development will host an Open House at the Society of Physical and Industrial Engineers (SPIE) on Wednesday, June 29, 2016 at 12:00 (UTC). Come and learn about our latest developmetns and the Gen 4#3 Request for Proposals. One-on-one meetings are available between 14:00-16:00. Sign up on the day. We look forward to seeing you there!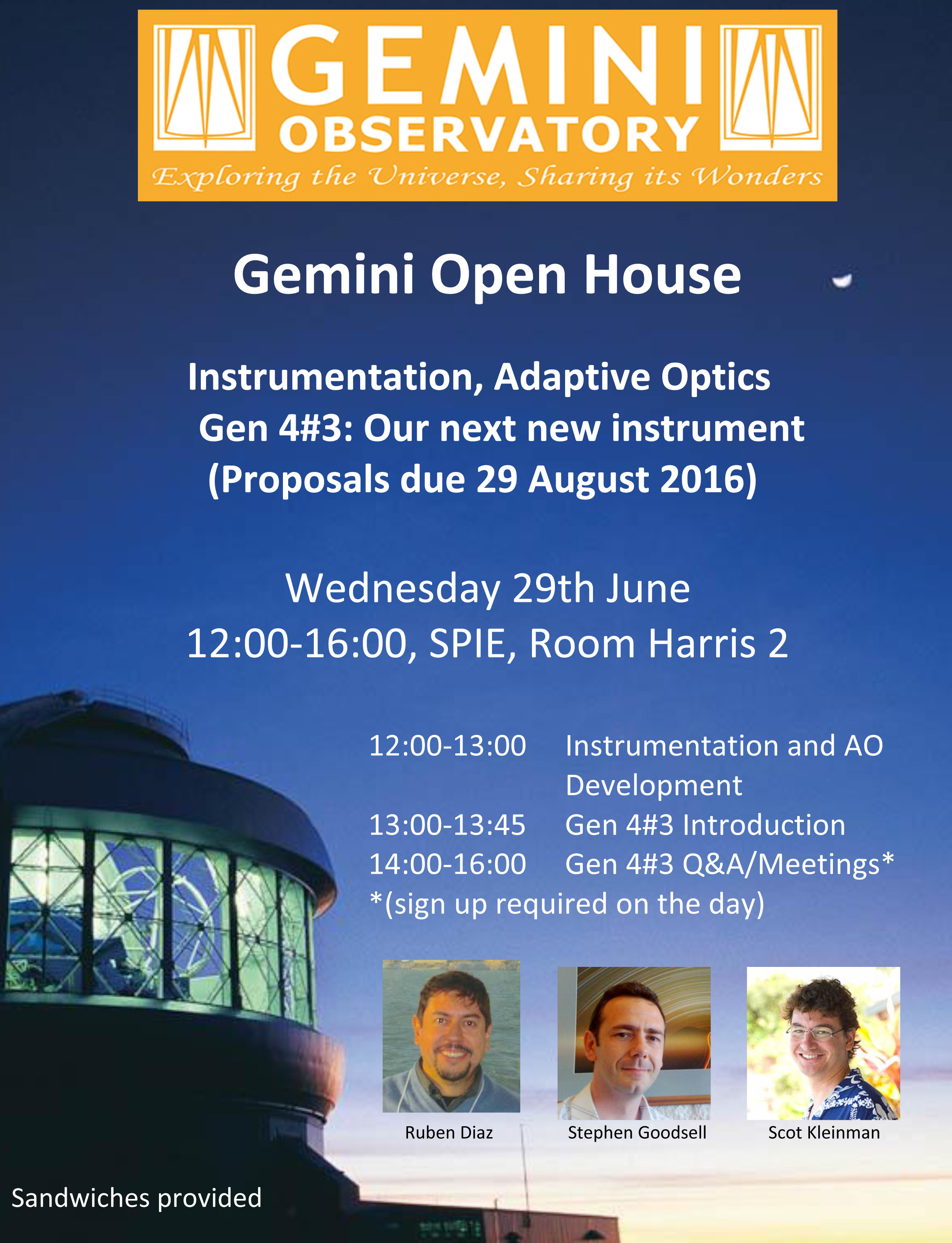 News
General Announcements
The GEMMA Podcast
A podcast about Gemini Observatory and its role in the Era of Multi-Messenger Astronomy. Featuring news related to multi-messenger astronomy (MMA), time-domain astronomy (TDA), our visiting instrument program, and more through interviews with astronomers, engineers, and staff both here at Gemini (North and South) and abroad.