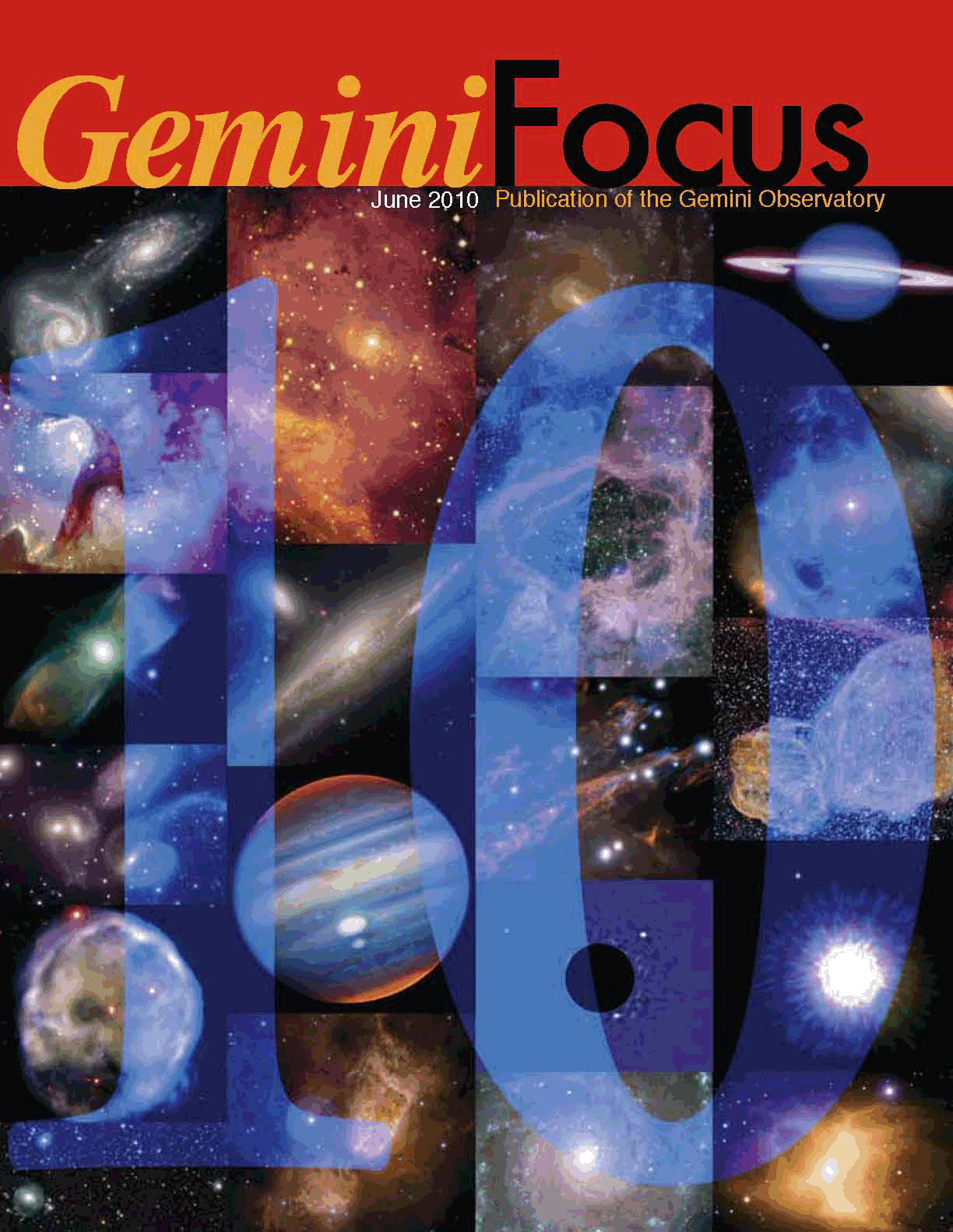 The June 2010 issue of GeminiFocus is now available electronically (downloadable as a PDF).
This issue of GeminiFocus celebrates Gemini's first decade of science operations with a special section highlighting many of the observatory's accomplishments. It includes not only articles on the scientific, engineering and operational breakthroughs and achievements (starting on pages 6, 48, and 54 respectively), but also a stunning gallery of images (staff favorites) from the Gemini Legacy collection (starting on page 60). Key science results are presented in the following areas:
Gemini's First Data, the Galactic Center: page 6
Monitoring the Solar System: page 8
Outer Solar System and Minor Bodies: page 12
Exoplanet Imaging: page 16
Dwarf Objects: page 20
Stellar Disks: page 24
Active Galactic Nuclei: page 28
Supernovae: page 32
Star Formation in the Early Universe: page 36
Early Galaxy Evolution: page 40
Gamma-ray Bursts: page 44
The editors hope you enjoy this section as much as we have enjoyed assembling it. We look forward to another productive decade of discovery at Gemini as our users find exciting new ways to push the boundaries of knowledge and technology.
News Category
General Announcements