Gemini à la rencontre en ligne de la CASCA 2020.
Gemini at the online CASCA meeting 2020.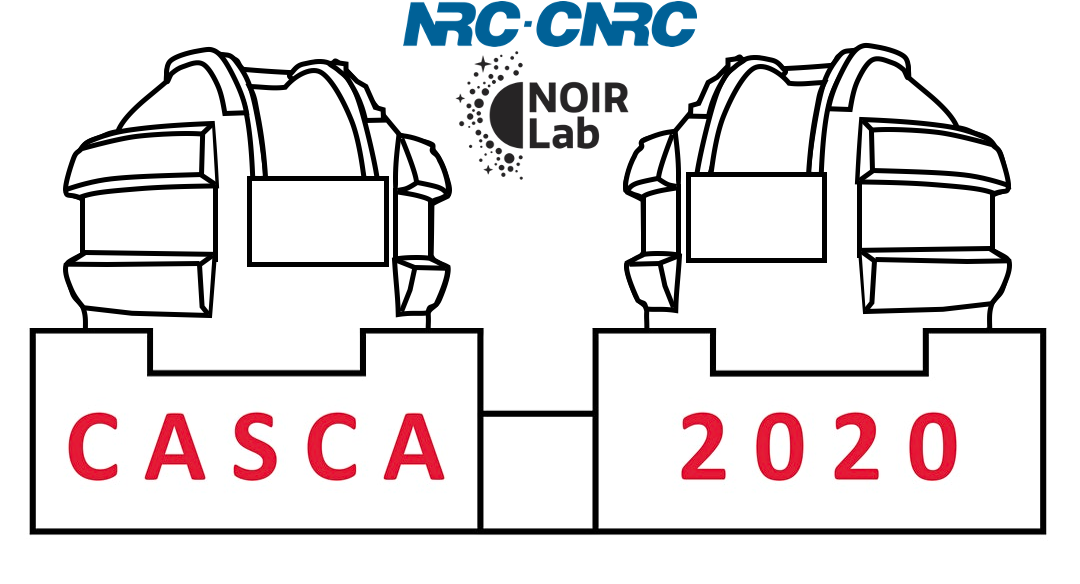 The Canadian Gemini Office (CGO), in collaboration with the NOIRLab international Gemini Observatory, are organizing a life support service in parallel to the online AGM 2020 (25-28 May).
L'Office Gemini Canadien (OGC), en collaboration avec l'Observatoire international Gemini de NOIRLab, organisent un service d'aide personalisé reliées avec l'AG 2020 en ligne (25-28 mai).
Visit Stéphanie Côté's iPoster about the CGO

(accessible only if you are a registered participant)

Consultez le iPoster de Stéphanie Côté à propos de l'OGC

(accessible seulement si vous êtes inscrit à la réunion)

Live support:

Send your questions to Gemini@nrc.ca, or klabrie@gemini.edu for DRAGONS' specific questions. You will be given a connection information for a live session. It can be general questions, or specific ones.

Offered during the days of the meeting
Priority to registered participants

Aide personnalisée:
Envoyez vos questions à Gemini@nrc.ca, ou à klabrie@gemini.edu pour des questions spécialement à propos de DRAGONS. Vous recevrez l'information nécessaire pour vouz connecter à une session en personne. Toutes questions sont les bienvenues, générales ou spécifiques.

Service disponible pendant les jours de la réunion
La priorité sera données aux participants enregistrés

Ask us also about:
N'hésitez pas d'aussi nous poser des questions sur: