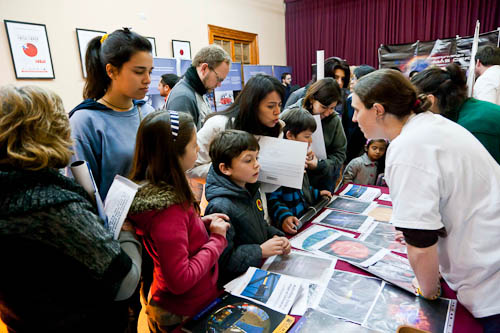 Foto 1. Como siempre, personas de todas las edades conversan animadamente con el personal científico del Observatorio Gemini.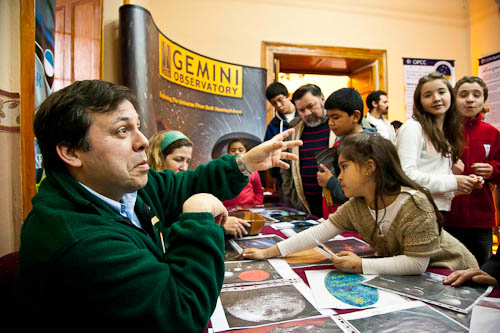 Foto 2. Pablo Candia, del Observatorio Gemini, responde las preguntas del público durante AstroDay 2011.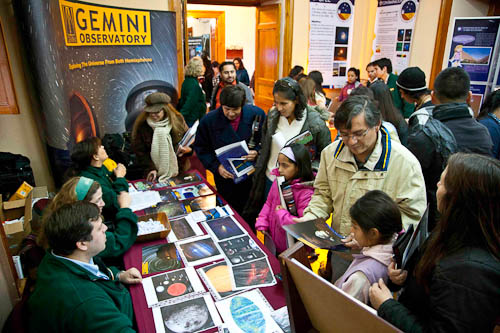 Foto 3. Por mas de 8 horas cerca de 2500 personas visitaron AstroDay Chile en La Serena.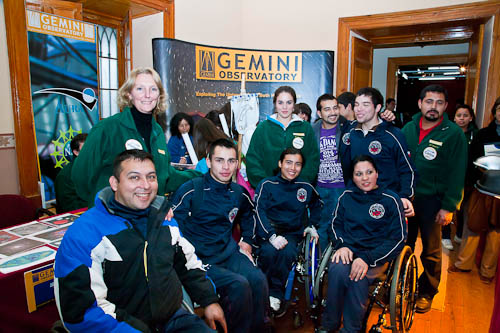 Foto 4. Integrantes del equipo chileno de Handball en silla de ruedas posan junto a integrantes de la oficina de difusión del Observatorio Gemini.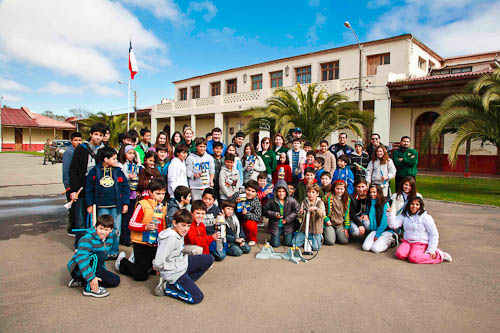 Foto 5. Listos para comenzar el lanzamiento de cohetes en el Regimiento Coquimbo.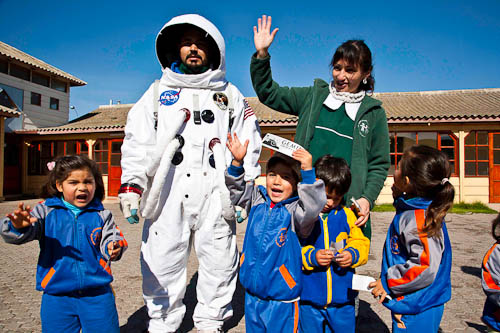 Foto 6. Niños del Hogar Redes aprenden como viven los astronautas en el espacio.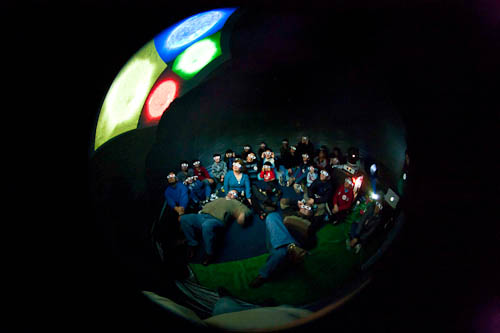 Foto 7. El Planetario en 3D fue uno de los espectáculos más populares durante Viaje al Universo.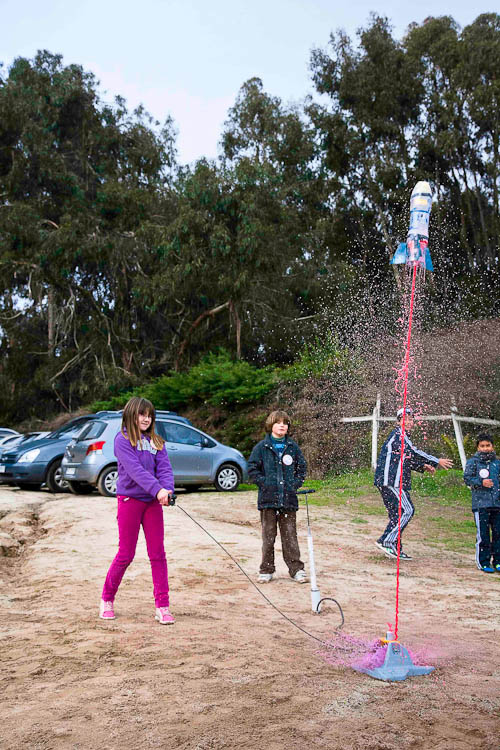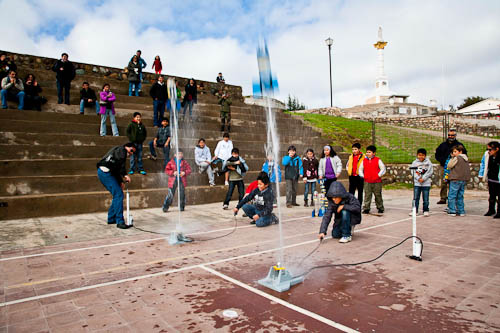 Foto 8 & 9. Los niños fueron los más felices con el lanzamiento de cohetes construidos por ellos mismos en los talleres de cohetería ofrecidos durante Viaje al Universo.
Muy satisfechos y con altas expectativas para una nueva versión, quedaron la Dirección de Extensión de la Universidad de La Serena, SERNATUR y el Municipio local, coorganizadores de AstroDay y viaje al Universo en conjunto con el Observatorio Gemini. Actualmente ya se planifica para la version del 2012.
Cerca de 3 mil personas se dieron cita en la feria astronómica más importante del país, AstroDay Chile, que se realizara el pasado 16 de Julio en el Centro de Extensión de la ULS. "Es muy grato e impresionante ver como anualmente son más las familias que llegan a este evento, incluso de otras ciudades del país. He recibido comentarios muy halagadores y para nosotros como Universidad es un privilegio ser parte de esta muestra", señaló Catalina Cvitanic Directora del centro.
AstroDay Chile permitió la exhibición de una veintena de instituciones científicas de Chile y el extranjero quienes expusieron en sus stands las diversas maquetas y novedades de investigación que cada una realiza en sus diversas tareas. Por su parte, hubo espacio para charlas dictadas por cientificos de ESO, Moon Mars Atacama Research Station, Sociedad Astronómica de Valparaíso y Viña del Mar, NASA Endeavour y Gemini. Paralelamente más de 150 personas pudieron entrar a las presentaciones del Planetario Móvil que durante esta versión implementó su modalidad en 3D. " Fue realmente fascinante, una experiencia única de primer nivel y además gratis", señaló Alvaro Saavedra, arquitecto, quien entró con un grupo familiar de 12 personas.
Inmediatamente después del evento se dio el inicio a la semana de visitas científicas denominado Viaje al Universo, el que incluyó charlas de astrónomos a sedes sociales en los sectores de El Olivar, Villa San Bartolomé, Caleta San Pedro, Alfalfares, Las Tinajas y Vista Hermosa, además de una visita rural al sector de Los Corrales. En estas oportunidades, además de charlas, hubo talleres de cohetería a cargo de profesionales de las Olimpíadas Libres de Colombia, NASA Endeavour y Observatorio Joan Rasé de Santiago.
Durante la semana también se llevaron a cabos charlas familiares que se llevaron a cabo en la Dirección de Extensión de la ULS, Biblioteca Viva y en el Colegio Alemán, donde además se llevó a cabo la ceremonia de clausura del evento.
"Para nosotros, ha sido un experiencia maravillosa. No siempre tenemos la oportunidad de que nos visiten científicos ni menos extranjeros, así que los niños se han motivado mucho con los cohetes y estas novedades" señaló Germán Villalobos Presidente de la Junta vecinal del sector Villa San Bartolomé.
Finalmente, la Oficina de Divulgación de Gemini Sur, comprobó con profunda satisfacción que un 72% de las personas encuestadas asegura que AstroDay y Viaje al Universo ha contribuido enormemente en su formación académica y cultural sobre el universo.
The GEMMA Podcast
A podcast about Gemini Observatory and its role in the Era of Multi-Messenger Astronomy. Featuring news related to multi-messenger astronomy (MMA), time-domain astronomy (TDA), our visiting instrument program, and more through interviews with astronomers, engineers, and staff both here at Gemini (North and South) and abroad.