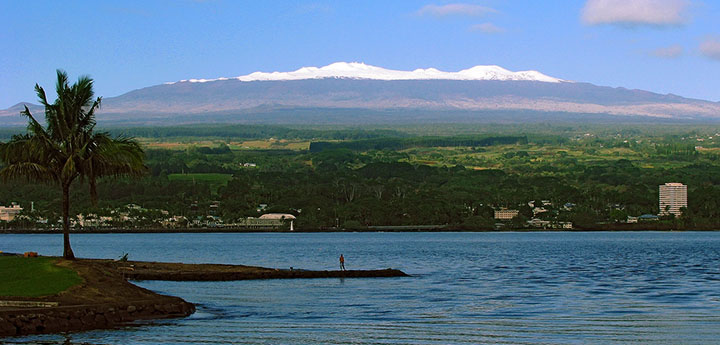 SOC: Dante Minniti, Phil Lucas, Jura Borissova, Roberto Saito, Javier Alonso Garcia
LOC: André-Nicolas Chené, Terry Lee, Joyce Pullen
The 10th VVV Science meeting will be held in the town of Hilo, on the Big Island, Hawaii, on 19-22 Aug 2019.
Sponsoring Institution: Gemini Observatory
Registration
Registration fees are:
100$ for Students and Postdocs (for the first 10 registered)
150$ for Faculty-like positions
Please fill the Registration form before 1 August, 2019.
Also, send your abstract before 15 July, 2019.
Maximum attendees limited to 45 participants.
Payment
Student/post doc registration special discount is available only to the first ten (10) students/postdocs to register and pay. The $150 registration fee will apply to those following.
For any other payments than Paypal, you will be contacted with the instructions within a week after you have submitted your registration form.
Scientific Rationale
For the past 10 years (!!!), the ESO Public Survey VISTA Variables in the Via Lactea (VVV), and its second phase, the VVV eXtended Survey (VVVX), have been mapping the IR variability of the Milky Way bulge and southern mid-plane (vvvsurvey.org). Within the existing 562 deg2 covered by the VVV area, we are producing a 5-D map of the surveyed region by combining positions, distances and proper motions of well-understood distance indicators such as red clump stars, RR Lyrae and Cepheid variables in order to unveil the inner structure of the Milky Way. The VVV+VVVX catalogues, covering in total 1700 deg2 in total,currently in their first forms, will complement those from the Gaia space mission with very red sources and will feed spectroscopic targets for the forthcoming ESO high-multiplex spectrographs MOONS and 4MOST. For multi-wavelength analysis, VVV+VVVX can be coupled with ATLASGAL, GLIMPSE, DECAPS, UKIDSS-GPS, Gaia, VPHAS, Chandra X-ray, and other Galacitic surveys. In the time domain, it can be coupled with ZTF, LSST, IPAC/Neowise, OGLE and TESS/K2.
The Meeting is being planned to include contributed talks, poster sessions and group discussions on High-Level Science Products, and coordinating with other surveys.
Conference poster
Registered participants
Javier Alonso-García (Universidad de Antofagasta / MAS)

Ignacio Becker (Pontificia Universidad Católica de Chile)

Robert Benjamin (University of Wisconsin-Madison)

Devendra Bisht (University of Science and Technology of China)

Maria Gabriela Navarro (Pontificia Universidad Católica de Chile)

Carlos Gonzalez-Fernandez (University of Cambridge)

Zhen Guo (University of Hertfordshire)

Maren Hempel (Universidad Andres Bello)

Chien-Hsiu Lee (National Optical Astronomy Observatory)

Philip Lucas (University of Hertfordshire)

Francesco Mauro (Universidad Católica del Norte)

Karla Peña Ramírez (Universidad de Antofagasta)

Sebastián Ramírez Alegría (Universidad de Antofagasta)

Alexandre Roman Lopes (Universidad de La Serena)

Roberto Kalbusch Saito (Universidade Federal de Santa Catarina)

Leigh Smith (University of Cambridge)
Venue

Hilo is a town on Hawai'i, commonly called the Big Island, in the state of Hawai'i. It's known for Wailuku River State Park, featuring Waianuenue, or Rainbow Falls, with its colorful mist effects. The bubbling basalt-lava rock pools known as the Boiling Pots are nearby. To the south is Hawaii Volcanoes National Park, home to rainforests and the active Kilauea and Mauna Loa volcanoes.

Hilo also is the home base of 10 of the 12 observatories atop the volcano Maunakea.

The United Airline flight from Los Angeles to Hilo is the only direct flight coming from the U.S. mainland. However, you also have two other options. One is to transit through Honolulu (which has flights coming from many places in the world), and get the last leg to Hilo served by Hawaiian Airlines. The other is to fly to Kona via a direct flight from many cities in the U.S., Canada, Japan, and Korea.

Rooms have been reserved at the Hilo Hawaiian Hotel with preferential rates (135.00$/night + taxes).
Address: 71 Banyan Dr, Hilo, HI 96720
Phone: +1 (808) 935-9361
Webpage: https://www.castleresorts.com/big-island/hilo-hawaiian-hotel/

The conference will be held at the Gemini Observatory Hilo Base Facility
Address: 670 N. A'ohoku Place
Phone: +1 (808) 974-2500

It is highly recommended to arrange transportation ahead of time. There are many car rental options in Hilo.

Here is a Visitor's Guide we share with our observers, in case it helps!
U.S.A. Visa
Hawai'i is a state of the United States of America. To verify if you need a visa to enter the U.S.A., you can use the Visa Wizard. More information can be found on the U.S. Department of State page. For more details about how to apply your visa, please contact your local U.S.A. Consulate or Embassy.
If you need an invitation letter for your visa, please send your request to vvv10@gemini.edu.
Social events
Welcome cocktail: A registration booth will be set Sunday at 5pm next to the bar at the Hilo Hawaiian Hotel (more details to come)
Conference dinner: There will be a conference dinner on Tuesday at 6pm at the 'Imiloa Center (walking distance from Gemini). There is no additional charge for those attending the dinner.
Maunakea summit tour: Their will be a summit tour on Thursday, Aug 22, 2019 (on the last day of the conference). Transportation and meals would be on you (and I can help with the details), but the Gemini dome will be accessible to us. There is a limit of people who can get in at one time, so the details of the organization will depend on the demand.
Program
TBD