The Gemini Observatory consists of twin 8.1-meter diameter optical/infrared telescopes located on two of the best observing sites on the planet. From their locations on mountains in Hawai'i and Chile, Gemini Observatory's telescopes can collectively access the entire sky.
Gemini is operated by a partnership of six countries including the United States, Canada, Chile, Brazil, Argentina and Korea. Any astronomer in these countries can apply for time on Gemini, which is allocated in proportion to each partner's financial stake.
About Gemini
---
Gemini's Mission
To advance our knowledge of the Universe by providing the international Gemini Community with forefront access to the entire sky.
---
Strategic Scientific Plan for Gemini Observatory
Strategic Plan PDF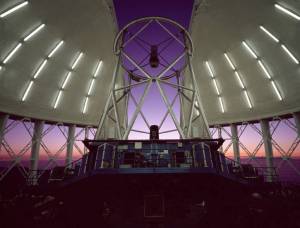 Gemini North with open wind vents and observing slit at sunset.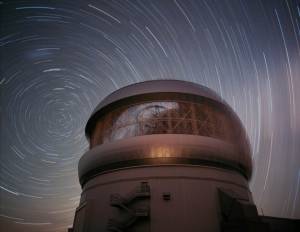 Gemini South with star-trails of the South Celestial Pole overhead.