Instructions for Visitors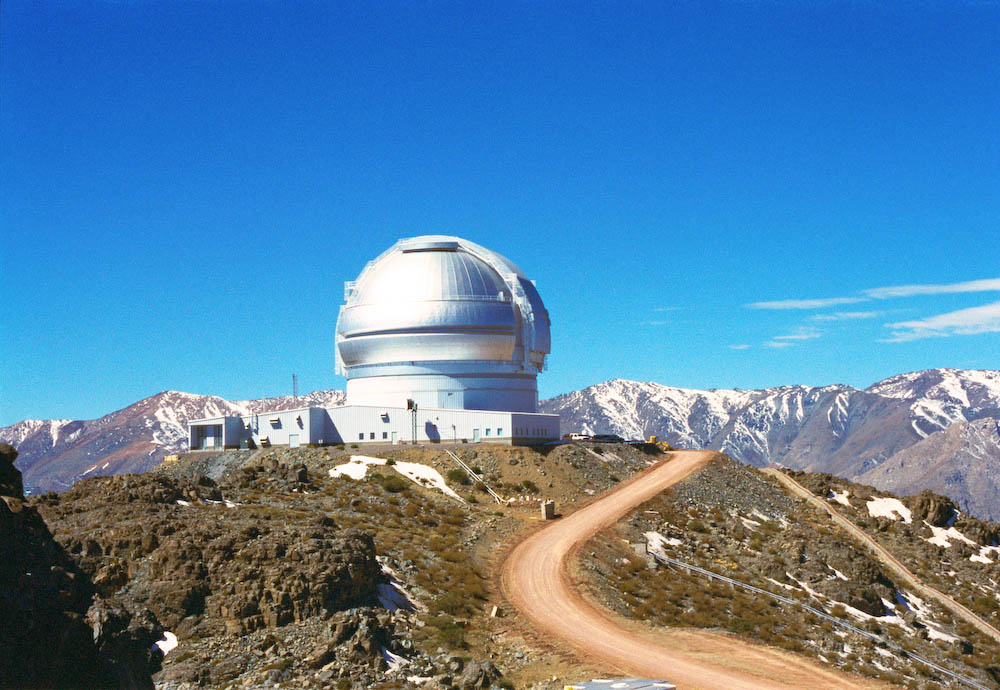 Gemini South atop Cerro
Pachon
, Chilean Andes
-- Getting Started at Gemini --
When approval has been given and time allocated, the Principal Investigator (P.I.) of the observing team will be notified by his or her National Gemini Office. Once notified, the PI or observer should download the Visitor Support Preparation, GS Visitor Safety Information (English | Spanish), GS Visitor Safety Guidelines (English | Spanish), Liability Notice, and the Emergency Contact documents, fill them out, and return the completed forms to Lucia Medina lmedina@gemini.edu (see below for further contact details) at least 4 weeks prior to your observing run. The PI or observer should also read this information section for important information about the observing run, as well as the guidance information provided here.
-- Travel Arrangements --
Visiting astronomers are responsible for their own air travel arrangements (visas, airline tickets, insurance, funds, etc.)
Gemini will make hotel and car rental reservations (see important Note) to be driven in and around the city in La Serena (or Santiago, if needed). Visitors are responsible for payment of rental car and/or hotel room charges and must ensure that the various preparation forms are returned before the specified deadlines. Those visitors wishing to spend vacation time in La Serena are urged to make vacation-related arrangements through their own travel agency. Cerro Pachón lodging/meal charges will be collected upon departure or billed to the proper party.
-- Charges, Payment and Exchange Rates --
By accepting observing time, the Principal Investigator (PI) agrees to be responsible for all charges incurred. AURA will provide an invoice in Chilean pesos for the services provided to visitors staying at Aura in Chile within five days of their departure from La Serena. Visitors are encouraged to keep track of their meal consumption. Chargeable items include:
La Serena Aura motel Clp$42,245
Cerro Pachón Lodging Clp$48,550
Breakfast, lunch, dinner and night lunch on CP at Clp$14,329  ea
La Serena-Cerro Pachon Carryall (one-way) Clp$25,000
Lucía can also help you out with hotel accommodation in Santiago, La Serena and other cities.
Payments may be made in Chilean Pesos (cash only), credit card, or US dollars (converted to pesos with the daily exchange rate given by AURA). Gemini will not schedule observing time for any PI who has overdue charges from a previous run.

A useful reference for the US$ - Chilean peso exchange rate is given at: Wolfram Alpha
Note that this may not be the exact rate charged by AURA on any dollar conversions they make, which is defined by commercial quotes they receive.

-- Health and Safety --
The safety of Gemini staff and visitors both in La Serena and on Cerro Pachon is a top priority for our organization. Please read and sign carefully the GS Visitor Safety Guidelines (English | Spanish) and fill out the Emergency Contact forms.
Emergency response SBF (English | Spanish). Emergency Response Cerro Pachon (English | Spanish).
Visitors are not required to produce a high-altitude medical certificate but are required to sign a Medical Disclaimer. Please also see the Emergency Procedures for Cerro Pachon and information on Emergency Procedures for SBF.
-- Arrival and Transportation --
You are strongly encouraged to arrive in La Serena in time to spend at least half a day in the office meeting with your Gemini Contact Scientist or another science staff member. Upon your arrival, please see Lucia Medina for operations orientation. If requested, office keys will be issued, and office space in our visitor's office building 1st floor office 101.
Gemini does not provide a vehicle for observers, but will provide schedule transportation between La Serena and the summit of Cerro Pachon. An 11 seater minibus offers two return journeys form La Serena to Cerro Pachon - via Cerro Tololo - each day Monday to Sunday including holidays. Summer/Winter Timetables are as follows:
Chilean Summer
| | |
| --- | --- |
| Leaving La Serena | Leaving Cerro Pachon  |
| Weekdays | Weekdays |
| 8:00am | 11:30am  |
| 3:15pm | 5:30pm  |
Chilean Winter
| | |
| --- | --- |
| Leaving La Serena | Leaving Cerro Pachon  |
| Weekdays | Weekdays |
| 8:00am | 10:45am  |
| 2:15pm | 5:00pm  |
Saturday Carryall
| | |
| --- | --- |
| Leaving La Serena | Leaving Cerro Pachon |
| 08:30am | 11:00am  |
| 2:15pm | 4:30pm  |
Single Run on Sunday
| | |
| --- | --- |
| Leaving La Serena | Leaving Cerro Pachon |
| 10:00am | 12:15pm |
The journey between La Serena and the telescope takes 2 hours, 15 minutes with a stop at Cerro Tololo if passengers have signed off for a ride to Tololo.
Note that for the purpose of this timetable, "Chilean Summer" is when Daylight Saving applies in Chile, which varies annually and should be checked on the Internet for agreed changes. "Chilean winter" relates to the dates outside this period.
Classical visitors, NGO observers, or any non-Gemini staff staying at the summit on official business, are allowed to drive Gemini vehicles between the Cerro Pachon hotel and the summit (the hotel and the telescope), provided they are in possession of a valid driver's license. Visitors should note that Gemini has a very proactive driving safety policy, including regular vehicle monitoring via GPS and that this specific limit on the use of the vehicles must be respected in all normal operating circumstances, due to the possible serious injuries or death that could result form the rule not being followed. Since there are two cars available at the summit, this arrangement allows the visitors to keep a different schedule from the night crew without impacting operations or obliging night staff to "chauffeur" visitors without reason. Remember that keys should be left in the car parked at the CP hotel.
Please read and be aware of the following precautions:
1. Any driver must possess a valid driver's license.

2. Drivers must as always drive conservatively, with precaution, especially if they are unfamiliar with the road. Follow posted speed limits and be aware of extra precaution required at night or in poor weather. Visitors should also be aware that there are often animals on or near the road.

3. Visitors are allowed to drive between the hotel and the summit only. Visitors are NOT permitted to drive Gemini vehicles below the CP hotel, towards El Quisco, Tololo, or La Serena.

4. When driving between the hotel and summit, the driver must follow the normal procedures with regard to radio notification. The SOSs should brief the visitors on the correct procedure. If traveling during "radio-quiet" hours (during the night), the driver must alert the night-time SOS. Leaving from the hotel to the telescope, they should call ahead to the SOS before they leave; leaving the telescope to the dorm, they must call the SOS upon arrival. The SOS is responsible to contact the paramedic if the driver does not arrive in a timely manner.

5. The night-time SOS, as safety officer, has full discretion regarding visitors driving on the road at night. If circumstances are such that the SOS does not feel it is safe for the visitor to drive (due to bad weather, or if the SOS feels the visitor is too tired, for example), the SOS can insist that the visitor not drive themselves down from the telescope. In this case, the visitor has to wait for a ride from the night staff.

6. Drivers are asked to use their parking lights only (no headlights) for the last ~1 km when arriving to or leaving the telescope during the night, to avoid contamination of observations that may be taking place (from Gemini or SOAR).
It is accepted that the specific demands of instrument commissioning teams - including schedules that may not coincide with those of our staff nor of shared transport to and from the mountain - may produce a need to have independent access to a vehicle for mountain use. In such cases, the leader of the visiting group should include a request for this to be arranged well in advance of the visit; at the time they submit the Visitor Support Preparation Form.
The provision of an independent vehicle for a visitor's stay on Cerro Pachon will be subject to: the user's commitment to observe Gemini's driving safety policies and all related procedures; the approval of the Head of Science Operations, Gemini South: the AFG's confirmation of vehicle availability and conformity with the planned arrangements. If approved, unless notified otherwise, 4x4 vehicles with airbags will be hired for the team's use at a cost of Clp$49.654 per day [2016]. Road orientation/mountain driver training [of half a day to 1 day, depending on previous experience] will also be provided for those drivers of the group who may drive on the mountain. This training will need to be planned as the group's first activity on the mountain after arrival; part of the orientation/training will take place on the drive up the mountain. As an introduction to the driving conditions and requirements on Cerro Pachon, visitors should study the Cerro Pachon Safe Driving Video * shortly before their arrival in La Serena."
-- Leaving Gemini --
After your observing run is over, it is requested that an Observing Run Report be completed prior to your departure. Papers containing data from the Gemini telescopes should include relevant acknowledgements.
-- Contact --
Lucia Medina (lmedina@gemini.edu)
Phone: +56 (51) 2-205 601
FAX: +56 (51) 2-205 684
Rev 10/28/2016