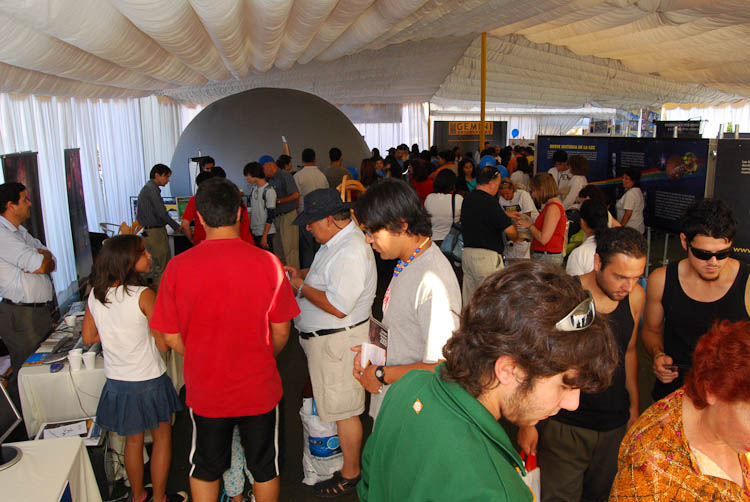 Participants wait to visit the Gemini StarLab portable planetarium while Gemini South science staff respond to questions at the "Ask an Astronomer Booth." Educators also assist with FamilyAstro hands-on activities as part of a typical AstroDay Chile event.
AstroDay Chile is a free community/family event that is organized every year by the Gemini Observatory outreach office in La Serena Chile. The 2010 event is scheduled for January 23rd in downtown La Serena at the Outreach Center of the University of La Serena (Casa Piñera). Since its inception in 2006 an average of seven thousand visitors have participated in activities that share the excitement of astronomical research, being done in Chile, with learners of all ages. In 2010 reservations will be required in order to provide a quality experience for all participants. Registrations will be open starting January 8th, please check this website for updates.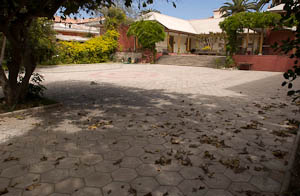 More than 20 institutions from Chile and Latin America will exhibit their displays on this patio in Casa Piñera on January 23rd, 2010.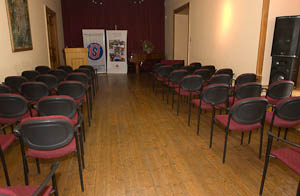 Institutions will present a wide variety of oral presentations that will be open to the community in this room. A StarLab portable planetarium will be located in a similar area.
Exhibiting at AstroDay Chile
AstroDay Chile is a non-profit event with the goal of bringing the excitement of astronomical research closer to our local community. Each year AstroDay Chile attracts exhibitors that include professional and amateur observatories from across Chile. If you would like to apply for space to exhibit or present a workshop/talk at the 2010 event please contact Antonieta Garcia
AstroDay Chile Venue
Casa Piñera keeps the traditional scheme of the old houses in La Serena which featured big areas surrounded by patios. It is located in Prat 446 and was built in adobe in neoclassical style by Samuel Averell in 1842, this house has been registered as a National Monument since 1981.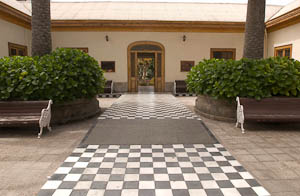 Declared as a National Monument, Casa Piñera is one of the most typical icons of La Serena city.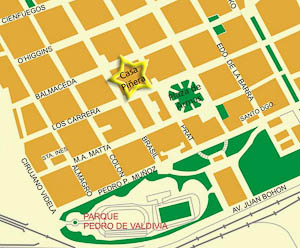 Map of Casa Piñera in La Serena
AstroDay Chile 2010 (En Español)
Más de 2 mil personas asistieron a la versión 2010 de AstroDay Chile. Instituciones astronómicas de chile y latinoamérica se dieron cita en el centro de extensión de la Universidad de La Serena, donde el público fue el protagonista. Aqui, un testimonio de lo anterior.
Medium Resolution quicktime movie | 10.4MB
High Resolution quicktime movie | 88.8MB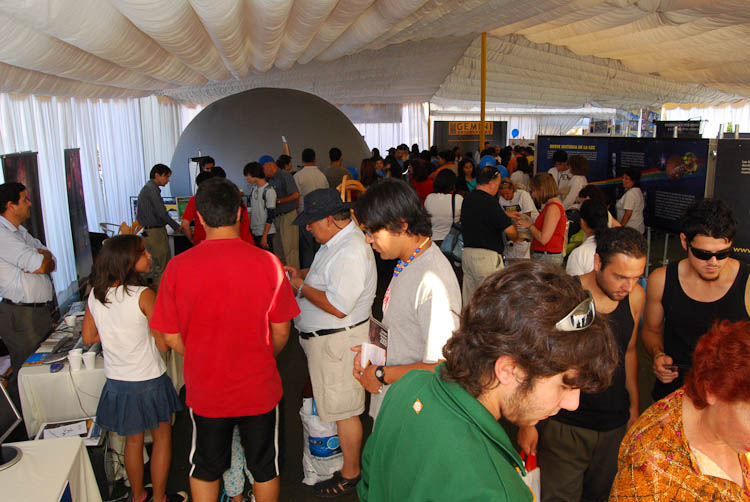 Largas filas de público para entrar al Planetario Móvil, nuestro staff cientifico de Gemini Sur respondiendo al publico desde el stand "Pregúntele al Astrónomo" y las StarTeachers  colaborando con actividades de Family Astro son algunos de los muchos aspectos de un AstroDay Chile.
AstroDay Chile es un evento abierto a la comunidad, libre de costo y apto para toda la familia. En su versión 2010, se realizará el 23 de enero en el Centro de Extensión de la ULS (Casa Piñera), en pleno centro de La Serena. En todas sus etapas anteriores, este evento recibió un público estimado entre 5 mil y 9 mil visitantes, por ello este año, las visitas serán controladas de manera de evitar aglomeraciones y brindar un espacio seguro y educativo para todos. Para tales fines, los interesados deberán inscribirse por mail a mcespede@userena.cl y retirar la invitación en forma presencial a partir del viernes 15 de enero en las oficinas de la Dirección de Extensión de la Universidad de La Serena, ubicadas en Prat Nº 446.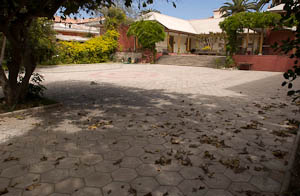 Este patio de la Casa Piñera albergará los stands de más de 20 instituciones de Chile y Latinoamérica que se darán cita en La Serena el 23 de enero de 2010.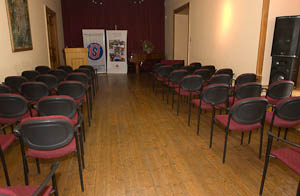 Cada institución realizará distintas presentaciones orales que estarán abiertas a la comunidad. Las charlas serán realizadas en esta sala. Por su parte, el Planetario Móvil estará situado en un cuarto similar a éste.
Como tener un stand en AstroDay Chile
AstroDay Chile es un evento sin fines de lucro, que persigue acercar la astronomia a la comunidad. Por ello Gemini ha coordinado desde hace cuatro años a todos los observatorios científicos y aficionados de Chile, quienes este año estarán acompañados por instituciones de toda latinoamerica para dar a conocer sus propias instituciones, talleres, charlas e instrumentación. Si no eres miembro del nodo chileno del Año Internacional de la Astronomía y te gustaria participar en esta muestra única a nivel nacional, ya sea con un stand o una charla puedes ponerte en contacto al mail Antonieta Garcia
Lugar del AstroDay Chile
La Casa Piñera mantiene el típico esquema tradicional de las antiguas casas serenses caracterizadas de recintos rodeando sus patios. Se ubica en la calle Prat Nº 446 y fue construida en adobe al estilo neoclásico por Samuel Averell en 1842 y declarada Monumento Nacional en 1981.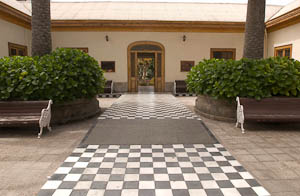 Declarada Monumento Nacional, Casa Piñera es uno de los íconos más representativos de La Serena.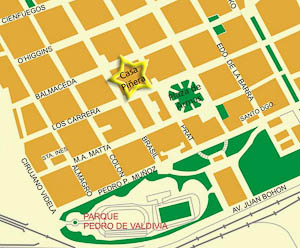 Mapa de ubicación de Casa Piñera en La Serena.