Staff Directory
View all or view by department:
---
Sandy Leggett
Current Research
Optical through mid-infrared studies of very low-mass stars and brown dwarfs.
Optical through mid-infrared studies of the old, cold, evolved white dwarfs.
Near-infrared photometric calibration.
Current Support
Generic near-infrared support; NIRI and NIFS support.
Core queue coordinator.
Chair of the Gemini International Time Allocation Committee.
Recent Publications
See this link for a full list of refereed publications from the ADS.
A Comparison of Near-Infrared Photometry and Spectra for Y Dwarfs with a New Generation of Cool Cloudy Models Leggett, Morley, Marley, Saumon, Fortney, Visscher 2013 ApJ in press

The Frequency of Debris Disks at White Dwarfs Barber, Patterson, Kilic, Leggett, Dufour, Bloom, Starr, 2012, ApJ 760, 26

Two Extraordinary Substellar Binaries at the T/Y Transition and the Y-Band Fluxes of the Coolest Brown Dwarfs Liu, Dupuy, Bowler, Leggett, Best, 2012, ApJ 758, 57

Locating the Trailing Edge of the Circumbinary Ring in the KH 15D System Capelo, Herbst, Leggett, Hamilton, Johnson, 2012, ApJ, 757, L18

Neglected Clouds in T and Y Dwarf Atmospheres Morley, Fortney, Marley, Visscher, Saumon, Leggett, 2012, ApJ 765, 172
CV and Publications (September 2012)

T6+ and Y Dwarf Data:
2012 compilation of izYJHKL'M' (MKO), [3.6][4.5][5.8][8.0] (IRAC) and WISE photometry
for a sample of T6+ and Y dwarfs is available as an
ascii data file
. Refer to the
Leggett et al. 2013 preprint
. The
model data
presented as
Table 3
and
Table 4
in that paper are also available.
Additional model data
are available at
Caroline Morley's page
.
Leggett et al. 2013 must be cited, as well as Saumon. D. and Marley M. S. 2008, ApJ, 689, 1327 and Morley, C. V., Fortney, J. J., Marley, M. S., Visscher, C., Saumon, D. and Leggett, S. K. 2012, ApJ, 756, 172, when publishing or presenting these data.
L and T Dwarf Data:
2010 Compilation of YJHKL'M' (MKO) and [3.6][4.5][5.8][8.0] (IRAC) photometry
for a selection of M, L and T dwarfs is available as an
ascii tab delimited file
or as an
excel spreadsheet
. Refer to the
README file
and the publication
Leggett et al. 2010 ApJ 710, 1627
.
Leggett L and T dwarf data archive (2004-2006 near-infrared spectra and iz(SDSS)JHKL'M'(MKO) photometry)
Kirkpatrick, Gelino & Burgasser L and T dwarf archive
Burgasser T Dwarf Spectral Repository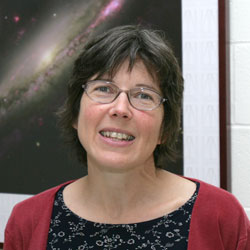 Office:HBF 401
Phone:+1 (808) 974-2604
Address (US):
Gemini Observatory (North)
670 North A'ohoku Place
Hilo, HI 96720 US