Staff Directory
View all or view by department:
---
Emma Hogan
Current Research
Extrasolar Planets
Brown Dwarfs
The DODO Survey: Imaging Planets Around White Dwarfs
Current Support
Recent Publications
Emma Hogan is a Data Process Developer at Gemini South in Chile. After receiving her Masters degree in Physics with Astronomy from the University of Southampton, Emma accepted a year-long studentship placement at the NOAO in Tucson, Arizona, during 2003. Following this, Emma obtained a PhD in Astronomy from the University of Leicester, UK, before joining Gemini in 2008.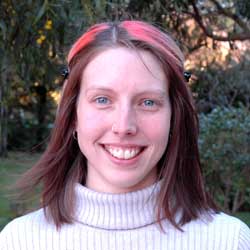 Office:CV 308
Phone:+56 (51) 205639
Address (CL):
Gemini Observatory (South)
Colina el Pino S/N
La Serena, CL