Science Visitors at Gemini
Science Students at Gemini
Gemini Observatory hosts many undergraduate and graduate student visitors each year. Some are invited as part of internship programs sponsored by one of Gemini's seven partner countries. Others are members of international teams with programs in the current semester's queue. A few are the PIs of classical or queue projects themselves.";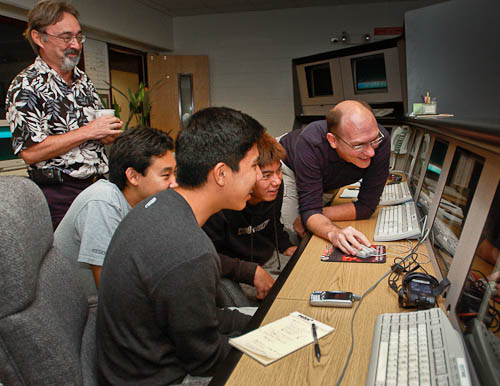 ";

"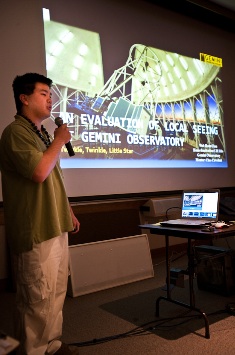 "; Student visitors at Gemini often stay for between two weeks to a month. While visiting, they consult with instrument and contact scientists to improve their queue programs, learn how to reduce data from Gemini instruments, accompany queue observers to the summit, engage the local science community, and carry out independent research in our visitor office.
To learn more about opportunities to visit Gemini South or Gemini North, internship programs, or available financial aid, contact your local NGO office.";
NGO's at Gemini
Arranging a visit:
Visit dates should be reserved through the NGO visitor Web form (see next section). Before sending a request, please refer to the appropriate telescope schedule to identify dates suitable for queue training at night (if applicable). This is linked from the top-level Queue and Schedules page under \"Semester Schedules\". Visitors should normally avoid engineering nights, instrument commissioning blocks and (unless specifically interested in training with adaptive optics) LGS nights. For those who do visit for LGS training, we'd like to ask that you avoid the first night of any LGS run, which tends to be busiest. The NGO visitor schedule linked above can be used to check that we don't already have a visitor at the summit.
To maximize the benefit of your visits for all concerned, we recommend that you try to spend ~10 or more days at Gemini during a given trip, including time at the Gemini offices as well as 3 or more nights at the summit. This applies especially to new NGO members. More extended visits are also very welcome, subject to logistical constraints. Whilst you are in La Serena or Hilo, you'll have the chance to interact personally with our scientific staff and be involved in our daytime operations and planning, which are an increasingly important part of running the science queue.
When we receive your proposed dates, we will check them against our internal support schedule to ensure that we can provide suitable training on the nights concerned. As of 2009A, the primary contact for visitor scheduling is Carol Chirino (cchirino at gemini edu). Once dates have been agreed with visitors, the information will be passed to Korey Halsch at Gemini North or Lucia Medina at Gemini South, who will then assist visitors directly with their local arrangements. NGO visitor Web form.
The Web form can be accessed
here
Staff account details are provided by email via the NGO exploder. If you are a new NGO staff member, we may need to create an account for you before you can log in (contact cchirino@gemini edu).
Once you have logged in, select \"Add Reservation\" from the menu on the left, complete the form with your destination, dates and training requests and then press the submission button at the bottom. When entering your summit dates, please enter the actual nights you'll be observing, without including the date you drive back down to sea level or your acclimatization night. For the trip arrival and departure, enter the dates that you get to and leave Hilo or La Serena (or if you have a multi-purpose itinerary, use the dates you'll arrive at and leave Gemini). Use the requested training box to summarize briefly what you're interested in, eg. \"NIFS+LGS\" or just \"Queue\". Note that NGO staff involvement in new instrument commissioning will be dealt with by the instrument teams, separately from routine NGO staff visits.
On submitting the form, you will receive a confirmation email, followed by another message with further instructions once Gemini approves your visit dates (normally within 7 working days)
Classical Observing at Gemini
Linked here is
general information
for visitors, including instructions for observers and visitor guides to both the North and South, as well as
schedules
for classical runs.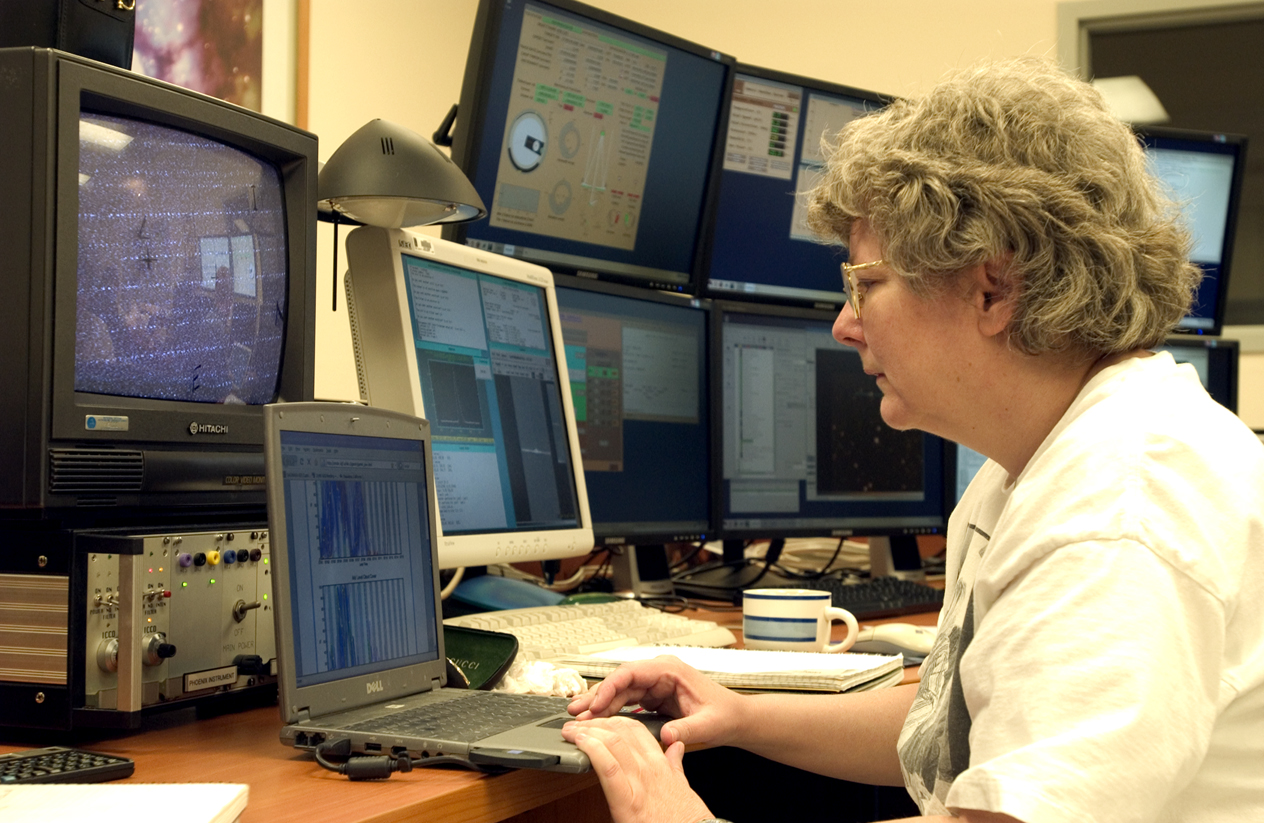 "
Queue PI's at Gemini
Gemini Observatory welcomes a variety of visiting scientists, including classical observers, students, and members of the National Gemini Offices. But did you know that PIs with programs in the current semester's queue are also invited to visit the observatory?
During their visits, queue PIs can work with Contact Scientists in our base facilities in La Serena or Hilo, accompany queue observers on runs to the summit, and interact with the local science communities.";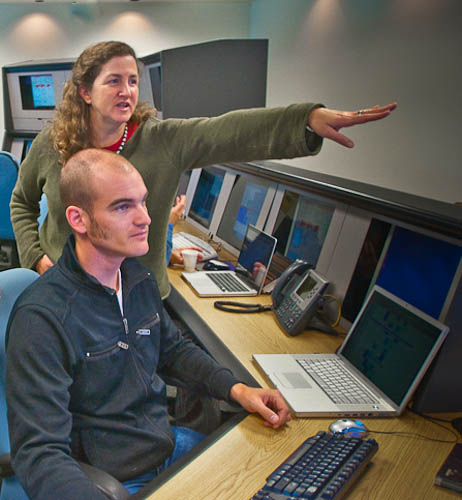 ";

"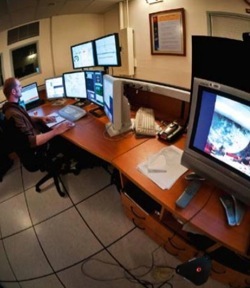 "; Some visiting PIs are thesis students, working on projects involving Gemini data. Others are leading programs with non-standard queue set-ups. However, the observatory encourages any interested queue PI to travel to Chile or Hawaii and learn more about the inner workings of Gemini.
Visits by queue PIs can have positive impacts on the visitors themselves, the institutions they return to, and the science culture at the observatory itself."; Queue PIs interested in visiting Gemini Observatory should contact their National Gemini Offices. Instructions for visitors and Visitor Guides for the North and South are linked from this
this page
";