In a milestone statement distributed moments ago by the GPI Pre-delivery Acceptance Review Committee, Chair Stephen Goodsell announced that GPI is now clear for shipment from the University of California Santa Cruz to Gemini South in Chile.The Committee's final report is slated for release on July 26th, but a statement sumarizing the results of the review is available now - GPI Review Committee: Final Day Statement  41 KB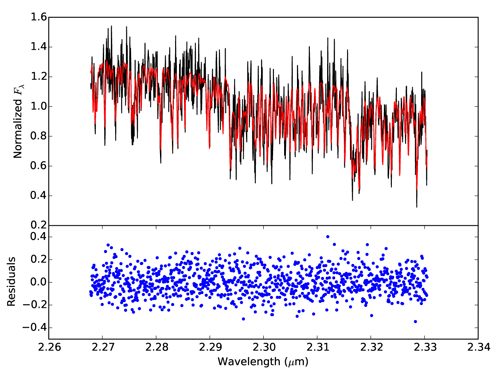 Our observed spectrum of PSO J318.5−22 (black) compared to the forward model with our best fit parameters (red). The median residual of the fit is 0.079 (in normalized Fλ units), which is larger than the median uncertainty (0.048) of our observed spectrum. The rms of the residuals (0.12) indicates systematic uncertainties of ≈10%.
The PWFS2 is available for observing non-siderial targets or when a suitable OIWFS star is not available. There are a few drawbacks with using the P2WFS instead of the OIWFS which are:
The flexure between the probe arm and the detector has not been quantified
Gemini North and South are accepting proposals for the Fast Turnaround (FT) program. Here, we give information specific to this proposal cycle. Please see the other FT pages - particularly the rules - for general information about the program. Users should be aware that FT-specific proposal templates must now be used for all FT proposals; see the "PIT information" section below.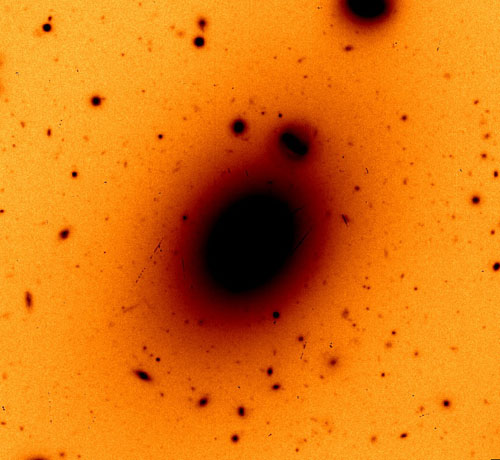 Figure 1. GMOS-South image of the center of the Abell 85 galaxy cluster. The brightest galaxy in the middle was thought to hide a supermassive black hole in its core based on prior lower-resolution data.
Gemini is operated by a partnership including the United States, Canada, Chile, Brazil, Argentina and the University of Hawaii. Each partner maintains a "National Gemini Office".