Image Quality
Images and plots illustrating the laboratory measurement of the image quality of FLAMINGOS-2 are presented here.
Four representative pinhole images from a pinhole mask, located in the MOS wheel and used for calibration purposes, are shown below. The pinholes are ~212 microns in diameter, which corresponds to approximately 2 pixes in diameter on the science array. Each images is of a pinhole in a different quadrant of the pinhole grid.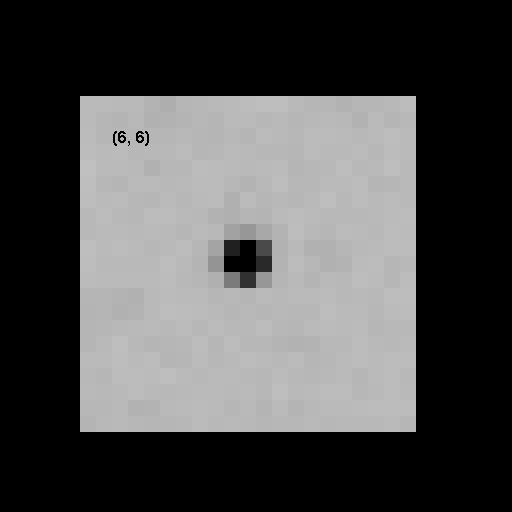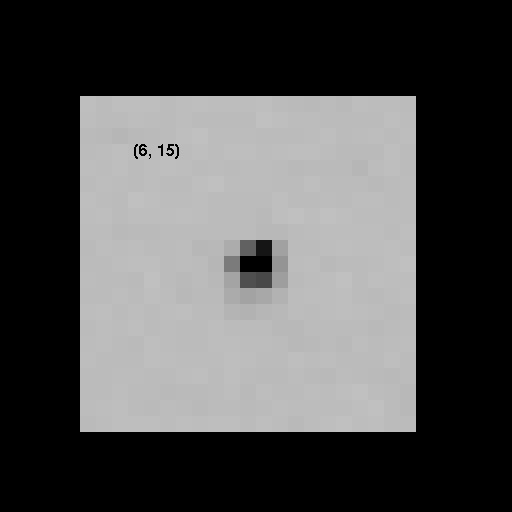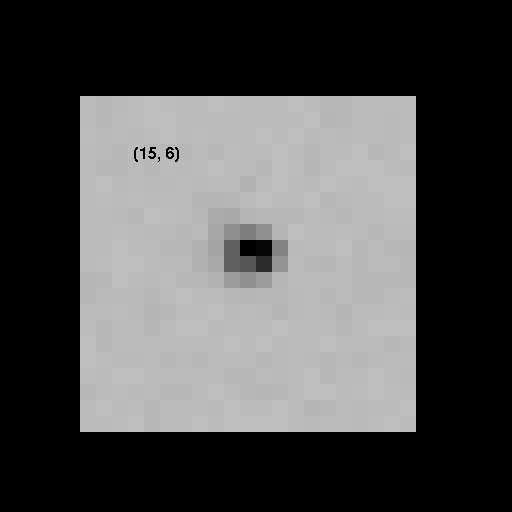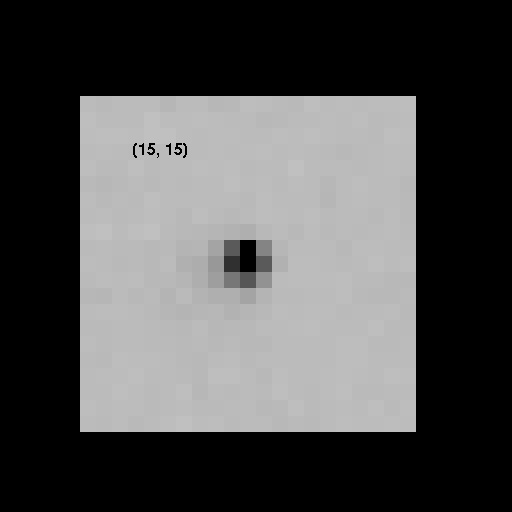 Encircled energy (EE) plots for the four pinholes above are presented below. The vertical dashed lines ending in diamonds indicate the predicted locations of the 50% and 80% EE radii from the center based on a model Gaussian PSF. The solid lines are the measured EE curves for each pinhole. In every instance, the measured EE is higher than that predicted for the same radius from the center.