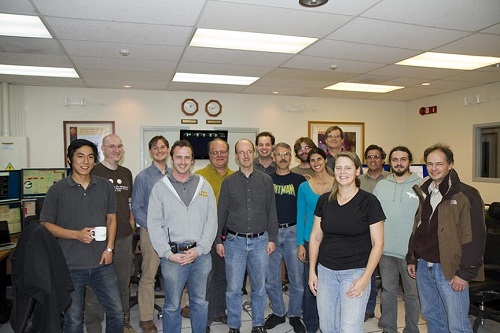 The GMOS-S CCDs have significant fringing in the red. This page shows examples of fringe frames in imaging mode in the i'-filter and the z'-filter as well as science data before and after correction for the fringing.
A new version of the Gemini IRAF package (v1.12) has been released. This version is required for processing GSAOI and FLAMINGOS-2 data and includes configuration files and examples. Please see the
processing software
page for more information.
ANNOUNCEMENTS
New version of the Ureka installer for Python and IRAF released (v1.0)
December 3, 2013