Gemini Observatory invites its community to propose scientific investigations for the 2017B semester, 1 August 2017 - 31 January 2018.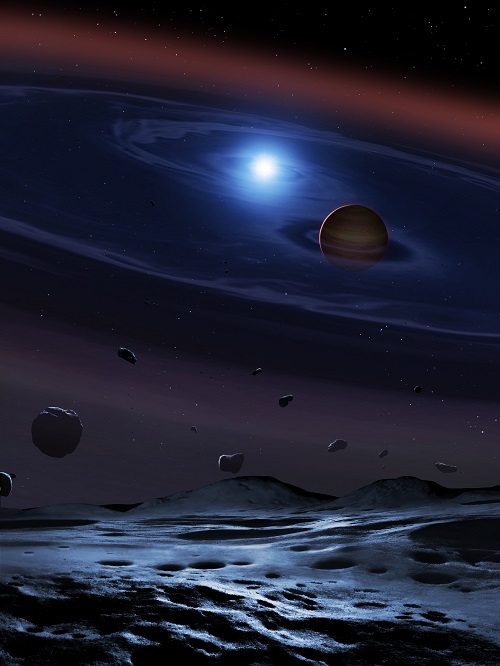 A disc of rocky debris from a disrupted planetesimal surrounds white dwarf plus brown dwarf binary star. The white dwarf is the burned-out core of a star that was probably similar to the Sun, the brown dwarf is only ~60 times heavier than Jupiter, and the two stars go around each other in only a bit over two hours. Credit: Mark Garlick, UCL, University of Warwick and University of Sheffield.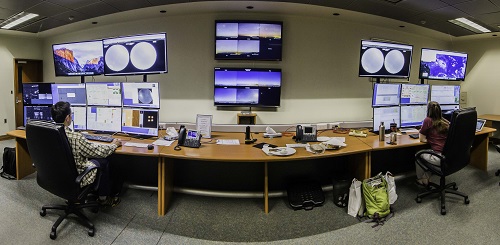 Gemini South staff Javier Fuentes and Joy Chavez conduct remote observations from the control room in La Serena, Chile.
On February 17th Gemini reached another significant milestone with the celebration of the official handover to Base Facility Operations (BFO) at Gemini South. It took more than 2 years to complete this important step and involved all departments from Gemini South.
The Gemini North laser system has suffered a significant set back with a hardware and optics fault. Recovery of the system is unlikely and priority will go to commissioning the South Toptica laser, followed by the North Toptica laser. The February 2017 North LGS run is cancelled, and LGS will not be offered for semester 2017B regular programs at Gemini North. The queue coordinators are identifying LGS programs that can get useful science using a natural guide star or very good (IQ20) seeing conditions.
This page provides best estimates, at the time of the Call for Proposals, of instrument availability and target (RA, dec) restrictions for 2017B.
Key dates and events in the proposal process are shown below. The Phase I and Phase II deadlines are highlighted.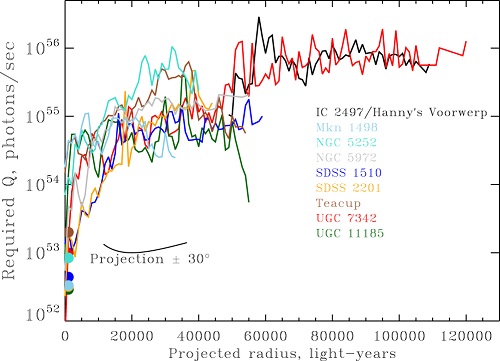 Figure 1: Minimum ionizing luminosity of extended AGN-ionized clouds along the projected radius. These Hubble Space Telescope data show a luminosity drop in the last 20,000 years before our direct view of the nucleus, characteristic for all AGN of this study.