We currently anticipate completing integration and testing of our data reduction software with AstroConda in November this year. In the meantime, our recommended platform is still Ureka 1.5.1 or 1.5.2.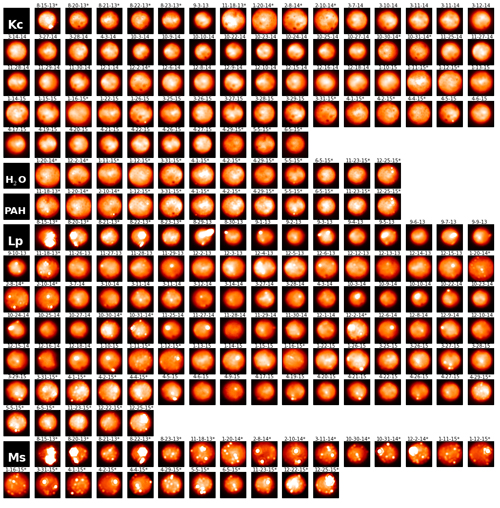 Gemini North and W.M. Keck images of Io at different near-infrared wavelengths; the name of the filter is indicated in the black box at the start of each section. The bright spots are thermal emissions from Io's myriad volcanoes. Note the increasing number of hot spots detected at longer wavelengths, i.e. towards the bottom of the figure. Credit: Katherine de Kleer and Imke de Pater, UC Berkeley/Gemini Observatory/AURA/W.M. Keck Observatory
GPI Contrast and sensitivity 
Achieved sensitivity is a function of many parameters, including contrast, inner working distance, brightness of the central star (if any), observing mode (dithered, sky-offset, sky-rotation), and, weather conditions. 
Contrast as function of I-magnitude of the star