The GMOS-N and GMOS-S EEV detectors had significant fringing in the red. The GMOS-N DD E2V detectors, which were in operation until February 2017, and the new GMOS-N and GMOS-S Hamamatsu detectors exhibit much less fringing than the original EEV detectors. The pages in this section show examples of fringe frames in imaging mode as well as science data before and after correction for fringing.

Detector characteristics are given in this section. Note that the GMOS-South and GMOS-North detectors have been upgraded to Hamamatsu CCDs in 14B and 17A, respectively. Note also that the telescope optics are currently silver-coated, reducing the system throughput in the blue.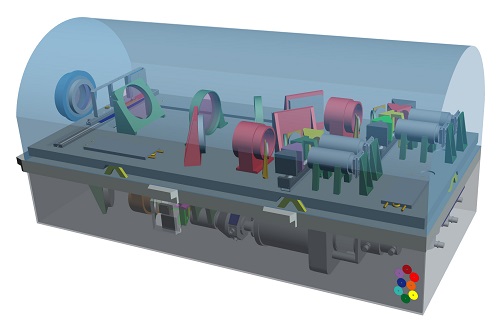 Banco óptico de infrarrojo cercano de OCTOCAM. La sección del infrarrojo cercano es enfriada criogénicamente en vacío para operar a una temperatura por debajo de 80 grados Kelvin.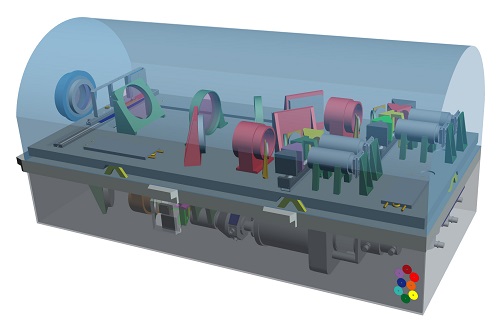 OCTOCAM's near-infrared optical bench. The near-infrared section is cryogenically cooled in a vacuum to operate at a temperature below 80 Kelvin.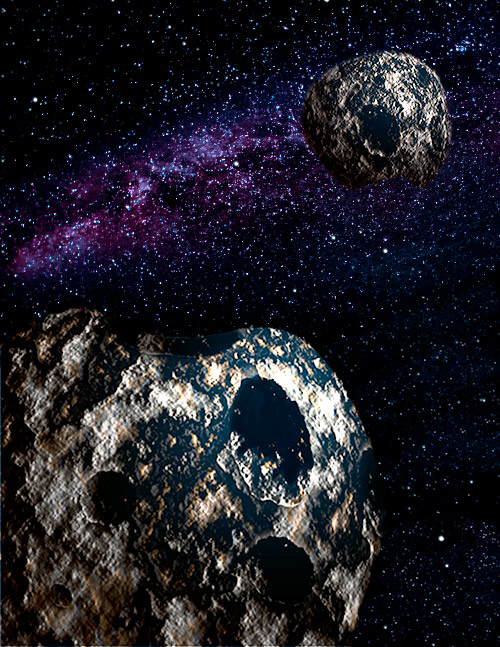 Artist's conception of a loosely tethered binary planetoid pair like those studied by Fraser et al. in this work which led to the conclusion that Neptune's shepherding of them to the Kuiper Belt as gradual and gentle in nature. Credit: Gemini Observatory/AURA, artwork by Joy Pollard.

The instrument non-specific aspects of the Observing Tool (OT) are described elsewhere. Detailed information on NIRI Component of the OT and the NIRI Iterator is provided below.
---
The detailed component editor for NIRI is accessed in the usual manner, by selecting the NIRI component in the science program, and is shown below: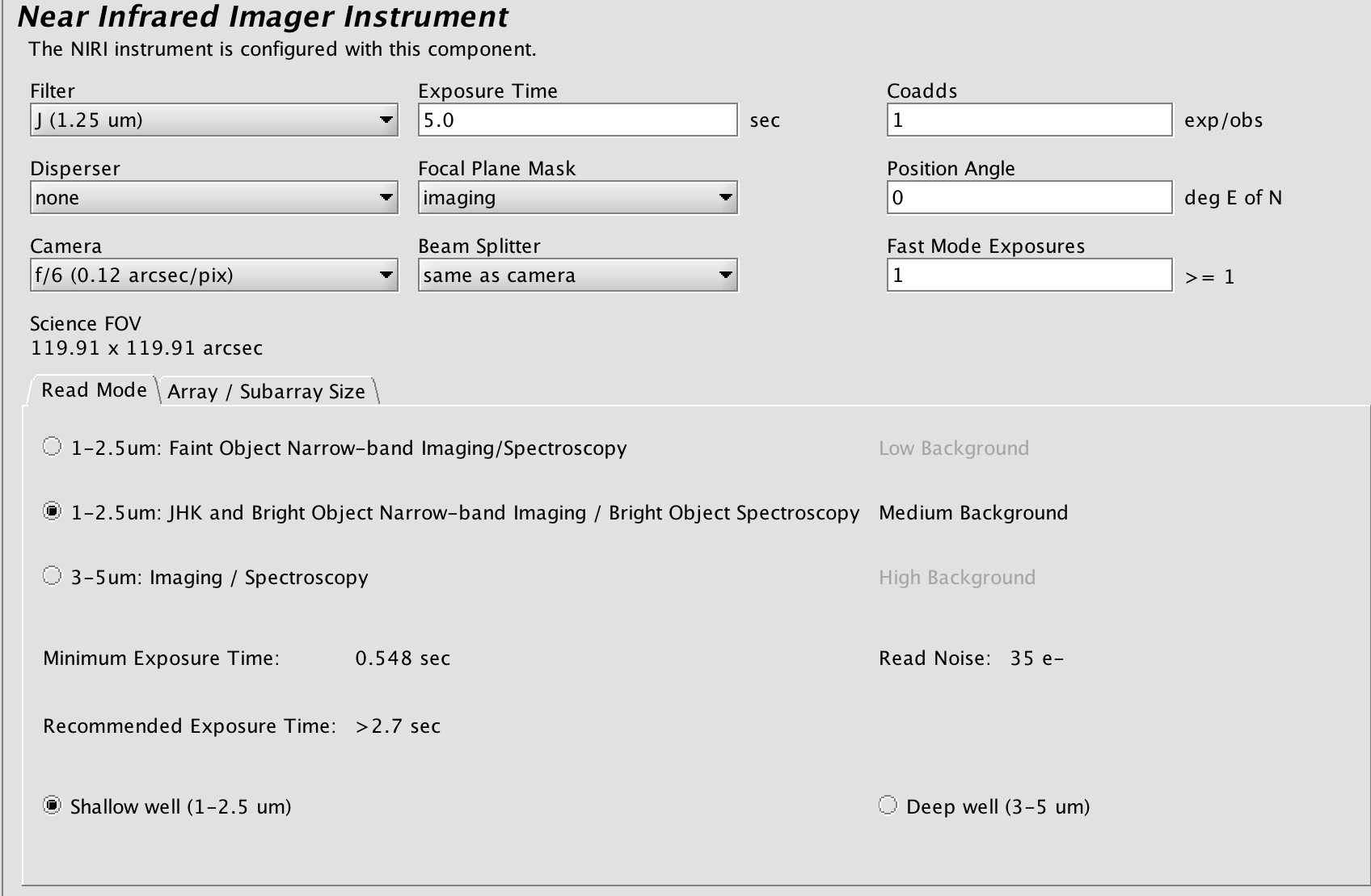 In response to recent changes in requirements, the Association of Universities for Research in Astronomy, Inc (AURA) announces that the original RFP has been revised. Only Bidders who previously submitted proposals are eligible to submit revised bid proposals.
Revised Bid Opens: March 23rd, 2017
Revised Bids are due: March 31st, 2017 3:00 pm HST
Please see the following four updated requirements for details pertaining to Revised RFP.

Using advanced imaging techniques and the special capabilities of the Gemini Planet Imager (GPI) the light from β Pictoris has been suppressed in these images using GPI's Y, J, H, K1 and K2 filters. The arrow indicates the location of the exoplanet β Pictoris b in all but the left image.
GMOS users may supply their own filters for queue observations. The policy for doing so and the specifcations for the filters needed are given below.