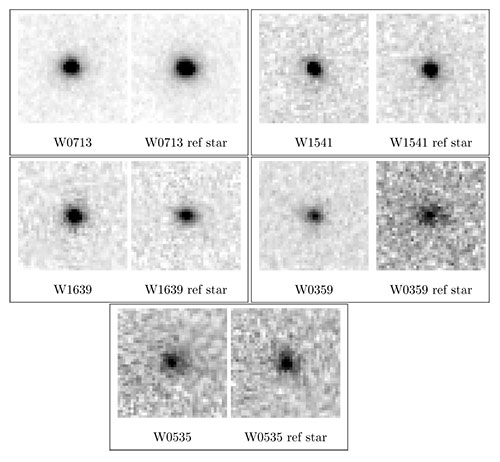 Figure 1.  Left: Y dwarfs imaged in the CH4S filter. For each object two panels are shown, with the left displaying a 0.8×0.8 arcsecond sub-image centered on the Y dwarf, and the right showing a nearby reference star. All images are north up and east to the left.
Since November 2015, all science data and the associated calibrations are stored in, and accessed via, the Gemini Observatory Archive (GOA), which is operated by the Observatory. All Gemini data has been transferred into the new archive and can be accessible from the GOA. The GOA is described here. Detailed instructions to search and retrieve science data and associated calibrations are given in the GOA Help web page.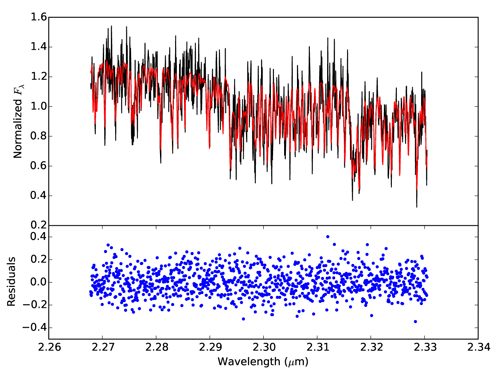 Our observed spectrum of PSO J318.5−22 (black) compared to the forward model with our best fit parameters (red). The median residual of the fit is 0.079 (in normalized Fλ units), which is larger than the median uncertainty (0.048) of our observed spectrum. The rms of the residuals (0.12) indicates systematic uncertainties of ≈10%.
The PWFS2 is available for observing non-siderial targets or when a suitable OIWFS star is not available. There are a few drawbacks with using the P2WFS instead of the OIWFS which are:
The flexure between the probe arm and the detector has not been quantified.
Gemini North and South are accepting proposals for the Fast Turnaround (FT) program. Here, we give information specific to this proposal cycle. Please see the other FT pages - particularly the rules - for general information about the program. Users should be aware that FT-specific proposal templates must now be used for all FT proposals; see the "PIT information" section below.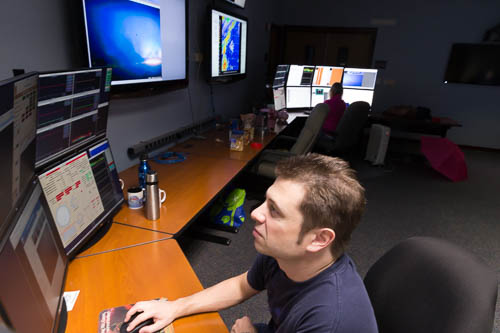 Science Operations Specialist Michael Hoenig makes sure the telescope is operating smoothly from the Hilo Base Facility.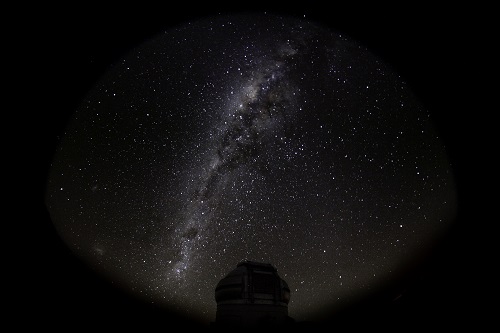 Gemini South Telescope with the Milky Way above.
Today, in the journal Science, Australian scientist Keith Bannister announced findings that might help solve a 30-year old mystery.
In preparation for the start of 2016A, all Fast Turnaround (FT), Director's Discretionary (DD) time, and Poor Weather (PW) proposals must use the 2016A Phase I Tool (PIT). See the PIT Version Table for more information and download links.