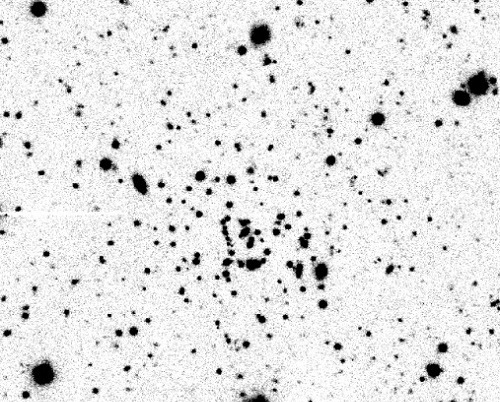 Imagen de Kim 2 captada por GMOS en banda g. La imagen es de 4 arcominutos.
1. What instruments are available for LLPs?
Gemini North Observatory is a five-story facility that houses an 8-meter telescope and support instrumentation, equipment, and work space. Gemini seeks professional architectural and engineering (A&E) services via a professional services agreement for upcoming projects anticipated to total several hundred hours of architectural, structural, electrical, and/or design engineering services. Gemini seeks to pursue additional projects upon successful completion of the first project, the GN Storage Mezzanine.
A set of baseline calibrations will be taken for all Gemini queue observations in order to ensure the long-term utility of the data in the archive. This baseline calibration set varies from mode to mode, but includes all the data deemed necessary to produce scientifically useful data.
Baseline calibrations include:
Biases
GCAL flat field
GCAL ThAr arc
Flux standard star 
To reach the desired instrument performance GPI is constrained both in the suitable weather conditions and the elevation of the target being observed. 
Overview of TEXES' Capabilities
TEXES, the Texas Echelon Cross Echelle Spectrograph is a high resolution (R ~ 4,000-100,000) mid-infrared (5-25 micron) spectrometer, which was first offered at Gemini North as a visitor instrument in Semester 2006B.
Announcements
See the Status and Availability page for important information on using TEXES at Gemini.