This page gives step-by-step instructions for designing masks for MOS observations with GMOS. The required steps are:
Gemini North and South are accepting proposals for the Fast Turnaround (FT) program. Here, we give information specific to this proposal cycle. Please see the other FT pages - particularly the rules - for general information about the program. FT-specific proposal templates must now be used for all FT proposals; see the "PIT information" section below.
The filters listed below are used during spectroscopy for order-blocking and (with the exceptions of M, L, and XD) for acquisition. For acquisition they provide complete and unvignetted views of the acquisition "keyhole," whose dimensions are shown here.
In preparation for the start of 2016B, all Director's Discretionary (DD) time and Poor Weather (PW) proposals must use the 2016B Phase I Tool (PIT). See the PIT Version Table for more information and download links.
Gemini is operated by a partnership of the United States, Canada, Chile, Brazil, and Argentina. These Participants and the University of Hawaii, which has regular access to Gemini, each maintain a "National Gemini Office" to support their local users.
Gemini Development will host an Open House at the Society of Physical and Industrial Engineers (SPIE) on Wednesday, June 29, 2016 at 12:00 (UTC). Come and learn about our latest developmetns and the Gen 4#3 Request for Proposals. One-on-one meetings are available between 14:00-16:00. Sign up on the day. We look forward to seeing you there!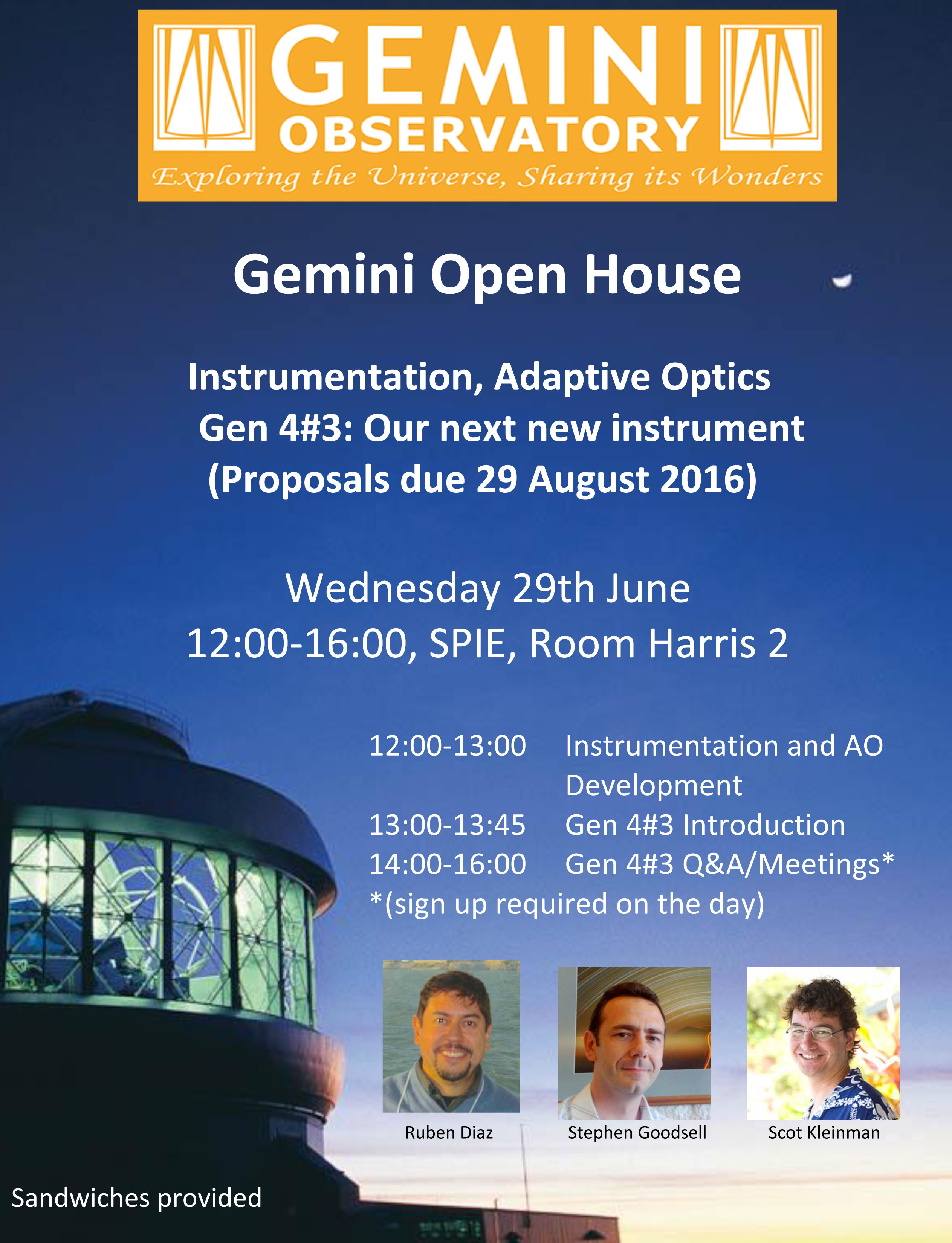 Embargoed until June 20, 2016 at 1600 London time / 1100 US Eastern time / 0500 Hawaii time / 1200 Chile time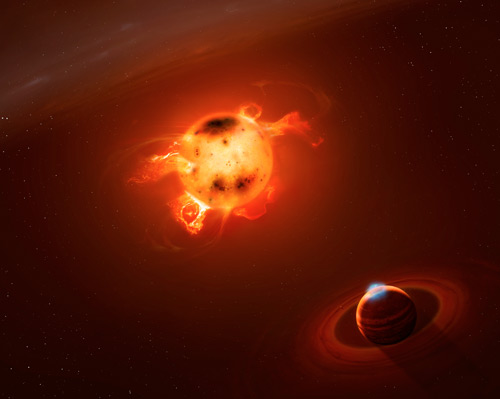 Artistʻs view of a newborn giant planet like the one newly discovered at the immediate vicinity of the very active infant star V830 Tau, as might be seen by an observer located close to the giant planet.