July 29, 2005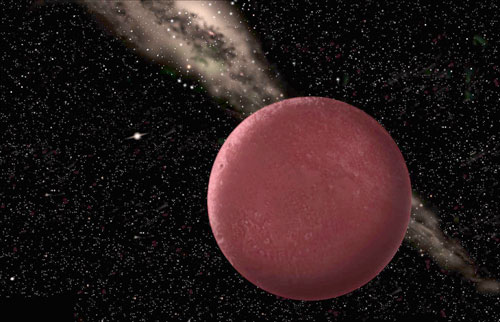 Figure 1: Artist's conception of how 2003 UB313 might look from space
For Embargoed Release at 1:00pm (ET)/7:00am (HST) on July 20, 2005
Following the recent announcement from NOAO regarding upcoming changes in the level and type of support for IRAF, we wish to reassure our user community that we will continue to fully support and develop our data reduction package. Further, we are taking steps towards improving our support and development effort. Also, over the last few months, we have been exploring the feasibility of a transition to PyRAF and Python.
Gemini will make every effort to minimize the impact this new NOAO direction could have on our users.
Imaging by Gemini North's Michelle mid-infrared imager/spectrograph has allowed an international team of researchers to isolate and characterize the dusty remains of the supernova remnant SN 2002hh some 20 million light-years away. Led by UK astronomer Michael Barlow (University College London), the team imaged SN 2002hh in the relatively nearby galaxy NGC 6946 to study the dust expelled (and/or created) during the supernova explosion.  

James Dunlop
Gemini Science Committee Chair
James Dunlop is professor of Extragalactic Astronomy, and Head of the Institute for Astronomy at the University of Edinburgh.