December 31, 2005
En Español - Versión adaptada en Chile
Media Contacts:

Current StarTeachers Program
Previous StarTeachers Program
En Español - Versión adaptada en Chile
Embargoed until 9:30 am (HST)/4:30 pm (Chile) Thursday December 9th.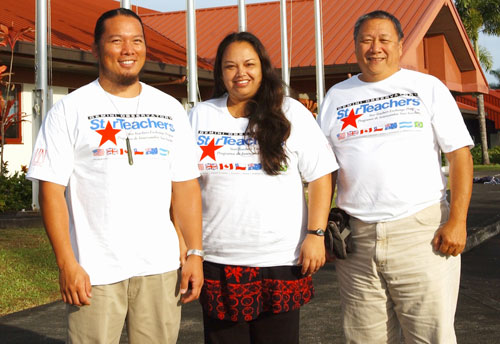 Using archived science verification data from the Hokupa'a/QUIRC Adaptive Optics system on Gemini North, a French/US team of astronomers led by Jean-Pierre Maillard of the Institut d'Astrophysique de Paris has confirmed the physical association of a cluster of massive stars in the infrared source IRS 13 near the center of the Milky Way galaxy.
Closest Known Brown Dwarf has a Companion.