The Gemini-S telescope is now back into operation following the planned maintenance shutdown.
30"x30" color composite g+r+i image using data from both Gemini and the NOT, highlighting the three brighter lensed quasar images for which time delays have now been measured. Image C leads all other images of the quasar by several years, and hence predicts the future behaviour.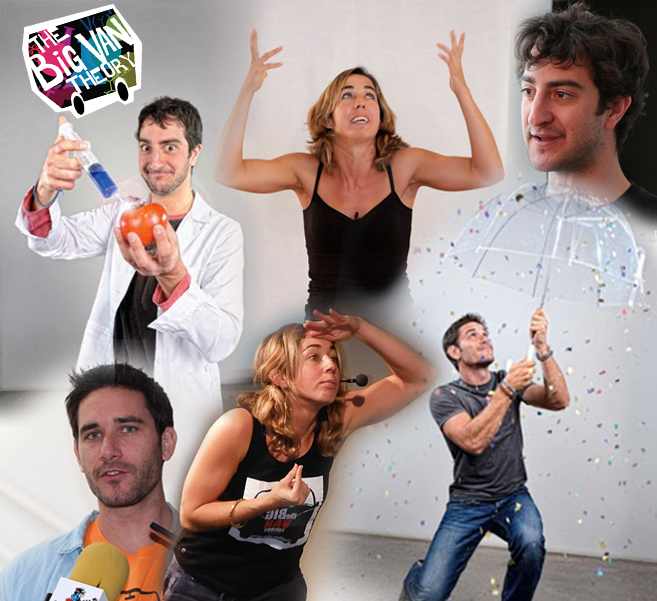 Una novedad para este año es la visita del grupo de reconocidos científicos y comediantes españoles Big Van "Científicos sobre Ruedas."
Credit: Gemini Observatory/AURA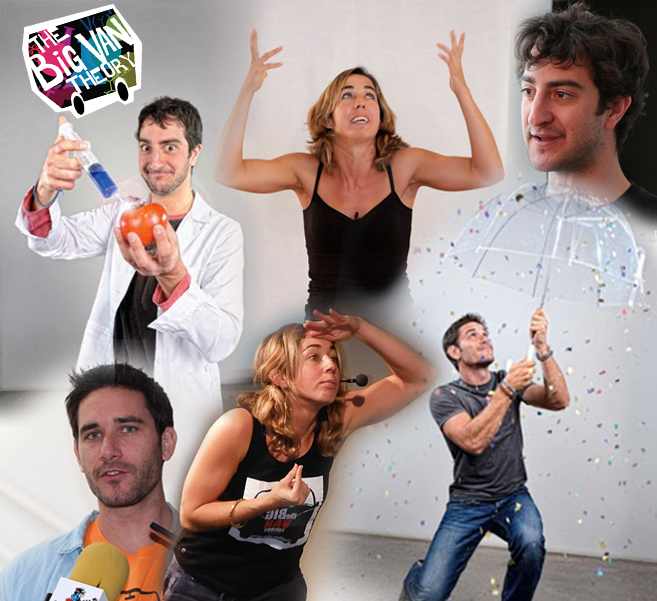 A special addition to this year's programming is a week-long visit by the renowned science entertainers, Big Van "Scientists on Wheels."
Credit: Gemini Observatory/AURA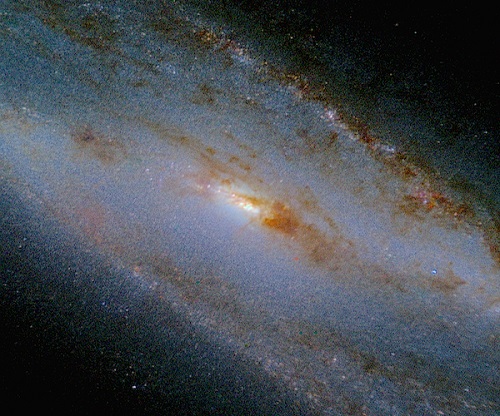 Figure 1. Color composite image of the central region of NGC 253, from Flamingos 2 images using the filters J (blue), H (green) and Ks (red). This region of the edge-on viewed galaxy appears completely veiled in optical images due to the presence of large amounts of dust (so dense that it is still obscuring some regions at the near-infrared spectral range). The wavelength range covered by F-2 goes from 1 to 2.5 μm. The field of view is 420 x 144 arcseconds.
If you want to consult the monitoring of GNIRS sensitivity and throughput since 2011, please go here.
Gemini is seeking to upgrade its operational instruments to keep them scientifically competitive. Gemini's development program will provide funding to upgrade existing operational instrumentation, creating new instrument capabilities at the Gemini North and/or South telescopes. The Observatory is seeking community-created, science-driven instrumentation upgrade proposals, and will consider any area that fits the set of IUSP requirements provide in the RFP.
AURA is seeking to replace the current continuous wave (CW) mode-locked 50 Watt laser at the Gemini South facility with a more robust alternative Laser (the subject of this RFQ, hereafter called the "Laser") providing a photon return equivalent to or greater than currently received by its 5 laser guide star Multi-Conjugate Adaptive Optics system, GeMS.
Gemini North and South are accepting proposals for the Fast Turnaround (FT) pilot program. Here, we give information specific to this proposal cycle. Please see the other FT pages - particularly the rules - for general information about the program.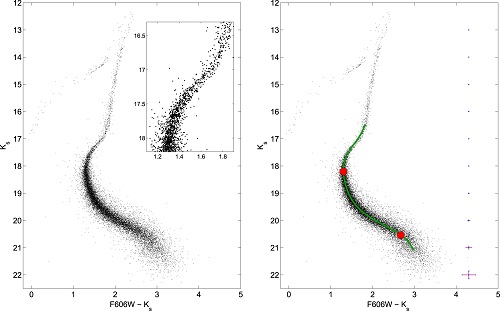 Left: (Ks, F606W-Ks) color–magnitude diagram of NGC 1851; the detail of the double SGB is shown in the inset. Right: same as the left panel with average photometric (random) uncertainties indicated. Overlaid is the fiducial line with the approximate locations of the main sequence turnoff and main sequence knee highlighted by red dots.