The Association of Universities for Research in Astronomy, Inc. (AURA), on behalf of Gemini Observatory is soliciting proposals to design, fabricate, assemble, test, deliver, and commission Gemini Observatory's next facility class instrument, Gen 4#3. Gen 4#3 will be a wide-band medium-resolution spectrograph designed to take advantage of the Large Synoptic Survey Telescope (LSST) follow up opportunities.
Gemini North and South are accepting proposals for the Fast Turnaround (FT) program. Here, we give information specific to this proposal cycle. Please see the other FT pages - particularly the rules - for general information about the program. FT-specific proposal templates must now be used for all FT proposals; see the "PIT information" section below.
STScI has today announced AstroConda, a distribution of Python and IRAF packages that is intended to replace Ureka, based on Continuum Analytics' Anaconda.
CLICK HERE for a complete list of the Gemini research staff.
GNIRS was built by NOAO in Tucson, Arizona and delivered to Cerro Pachon in late October 2003. Commissioning of the majority of the modes took place in stages during 2004.  GNIRS was first made available for science use in 2004B. The instrument was damaged in 2007 while at Cerro Pachon and was repaired at Gemini North. Since 2010 it has been available for use on the Gemini North telescope.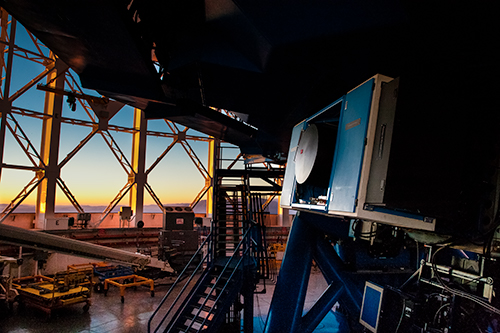 FLAMINGOS-2 spectrometer/imager on Gemini South.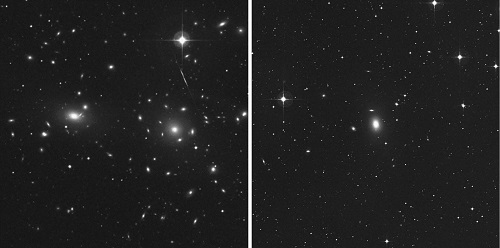 Comparison of the central portions of the sparse NGC 1600 galaxy group (right) with the dense Coma Cluster (left) which is at least 10 times more massive than the NGC 1600 group. The two closest companion galaxies of NGC 1600 (NGC 1601 and NGC 1603), are nearly 8 times fainter than NGC 1600 (center of right image). The Coma Cluster contains over 1,000 known galaxies. Both images are from the Second Palomar Observatory Sky Survey.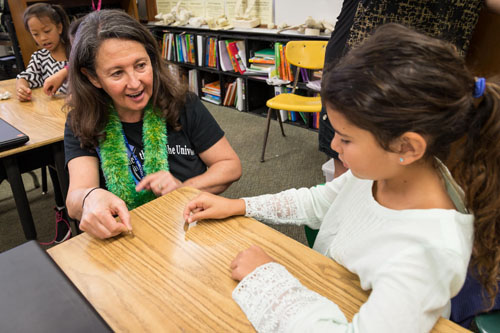 NASA SSERVI director Yvonne Pendleton used coin faces to help students visualize how the moon rotates as it orbits the Earth, keeping the same side facing the "Earth".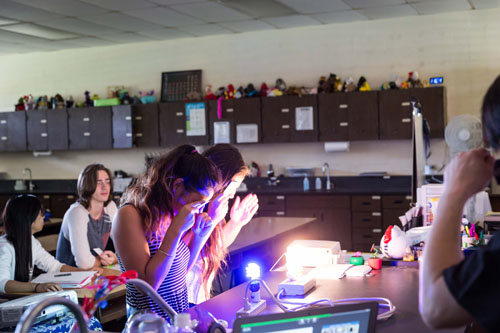 Hilo High students observed various light sources through filters that separate the light into a rainbow of colors.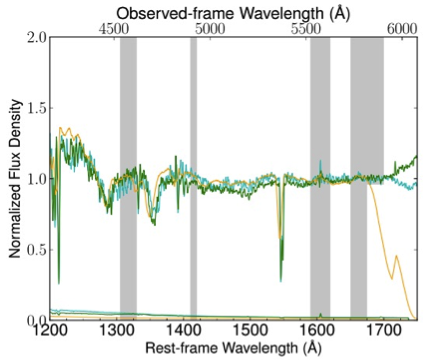 Three GMOS (North and South) spectra obtained at different times of the z =2.47 quasar J0230 show the variability of the absorption features, especially the CIV near rest-frame wavelength 1550Å. The spectra have been normalized based on measurements in the shaded regions.