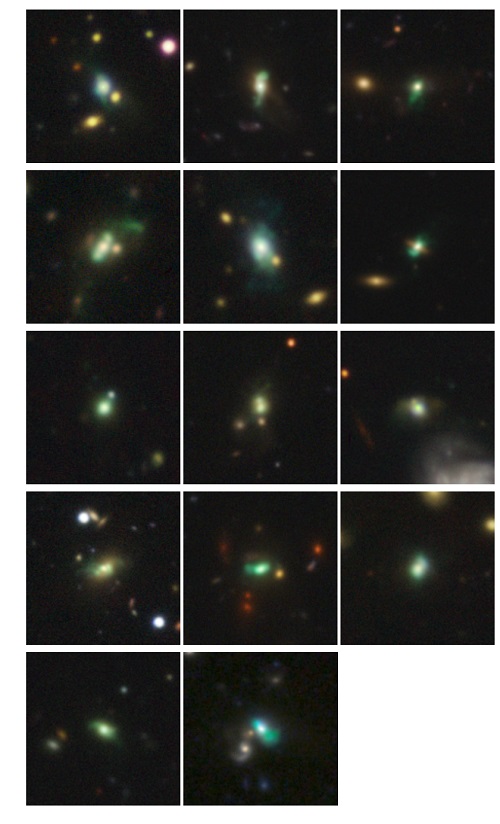 Gemini/GMOS images of the LAB host galaxies, taken in gri filters. The images reveal a broad variety of gaseous outflows driven by the AGN. The green color is caused by [OIII] narrow-line emission in the gas.
Full resolution PNG
Gemini North and South are accepting proposals for the Fast Turnaround (FT) program. Here, we give information specific to this proposal cycle. Please see the other FT pages - particularly the rules - for general information about the program. FT-specific proposal templates must now be used for all FT proposals; see the "PIT information" section below.
We are happy to announce that the Gemini North shutdown to repair the failed dome drive finished earlier than planned and we started the on-sky checks on August 29. General post-shutdown system checks have been completed. Instrument checkouts are also required because of maintenance work done in parallel with the repair. These are being executed as tropical storms and hurricanes permit. Currently only GNIRS is ready for science use.
Official Data Processing Software
Gemini IRAF package