In a milestone statement distributed moments ago by the GPI Pre-delivery Acceptance Review Committee, Chair Stephen Goodsell announced that GPI is now clear for shipment from the University of California Santa Cruz to Gemini South in Chile.The Committee's final report is slated for release on July 26th, but a statement sumarizing the results of the review is available now - GPI Review Committee: Final Day Statement  41 KB
1. What instruments are available for LPs?
The Gemini observing databases will be offline for several hours on Tuesday December 3 while we perform quarterly software updates. During this time Observing Tool access and file transfers will be unavailable, and web report forms will be offline. The new 2014A Observing Tool should be available on Wednesday December 4 and will be required to access the observing databases. Please check this site for further announcements.
Journey through the Universe 2014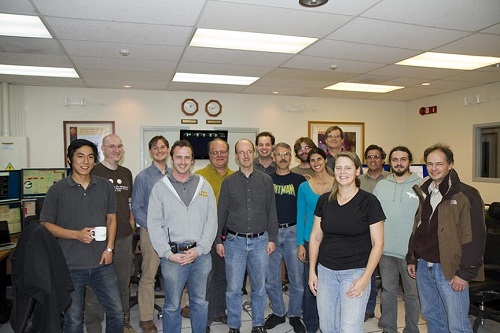 The GMOS-S CCDs have significant fringing in the red. This page shows examples of fringe frames in imaging mode in the i'-filter and the z'-filter as well as science data before and after correction for the fringing.