In a milestone statement distributed moments ago by the GPI Pre-delivery Acceptance Review Committee, Chair Stephen Goodsell announced that GPI is now clear for shipment from the University of California Santa Cruz to Gemini South in Chile.The Committee's final report is slated for release on July 26th, but a statement sumarizing the results of the review is available now - GPI Review Committee: Final Day Statement  41 KB
Journey through the Universe 2018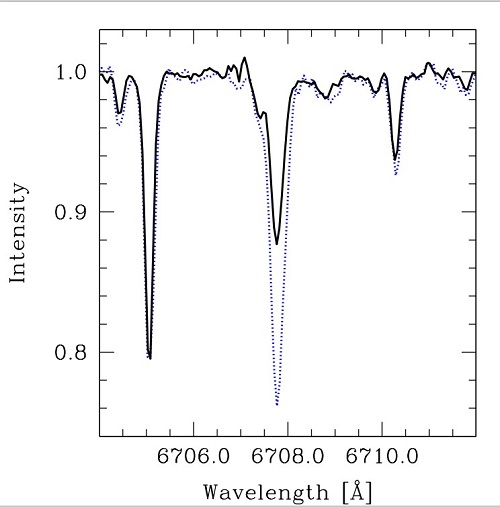 Stellar spectra near Lithium line (6707 A) for the HAT-P-4 A star (blue dotted line), which displays a higher Lithium abundance than the companion star (Black continuous line). Spectrum acquired using GRACES which uses fiber-fed light from the Gemini North telescope with the Canada-France-Hawaii Telescope's ESPaDOnS Spectrograph.
Exploring The Universe, Sharing its Wonders
Overview
The Gemini Observatory consists of twin 8.1-meter diameter optical/infrared telescopes located on two of the best observing sites on the planet.