December 1st, 2010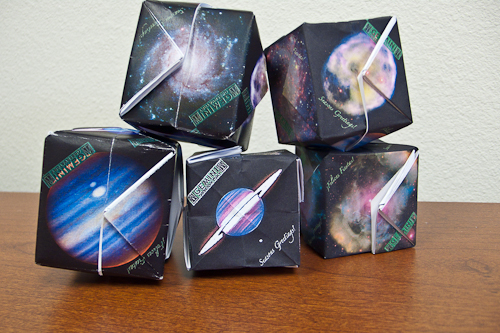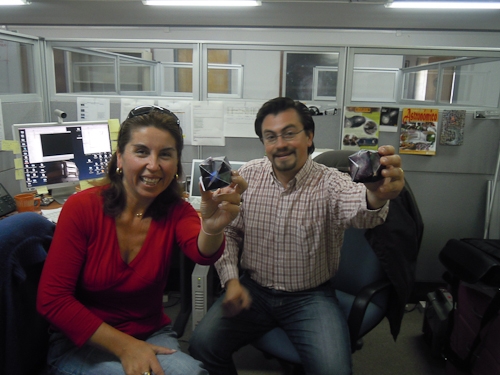 Seasons Greetings from the Gemini Observatory!
To celebrate the transition to a new year, try making this decorative cube (or ball if you prefer!) This is a fun project to share with children, family and friends. Once completed the decorative cube can be hung by a hook or placed over tiny light strings so they seem to glow from within.
Just follow this link to download the PDF, print it on normal printer paper, and then follow along with the instructional video (13.2MB) online, or try this lower resolution video (6.1MB).
Enjoy!
The Gemini Observatory Staff
¡Felices Fiestas les desea el Observatorio Gemini!
Para celebrar la llegada de un nuevo año, intenta hacer esta decoración de cubo (o esfera, si prefieres!). Es un proyecto entretenido de compartir con nuestros hijos, familiares y amistades. Una vez terminado, la decoración puede colgarse con un gancho o sobre pequeñas luces para que parezca que brillan desde dentro.
Lee este link para bajar el PDF, imprimelo en papel normal y luego sigue las instrucciones de nuestro video (13.2MB) o versión con baja resoluciónvideo (6.1MB)
Ojalá les guste!
Nuestros Mejores Deseos del Personal del Observatorio Gemini