Ambassadors play a very important role in the Journey through the Universe program. Our ambassador team represents members of the community who choose to help inspire our youth and provide unique educational opportunities in science education. Classroom visits will be in the week of February 14-18, 2011.
Ambassadors help facilitate one day (or more) events as follows:
Make arrangements with assigned Astronomy Educator to meet or to carpool if appropriate.
Assist the Astronomy Educator with transport, setup and breakdown of classroom materials and/or AV equipment (if needed).
Introduce the Astronomy Educator to the class and help monitor their time to end on schedule.
Distribute a Classroom Visit Assessment form to the teacher(s).
If you are interested in being an ambassador for one day (or more!) please contact : Andolie Marten, amarten@gemini.edu (974-2531).
(Download flyer for interested individuals)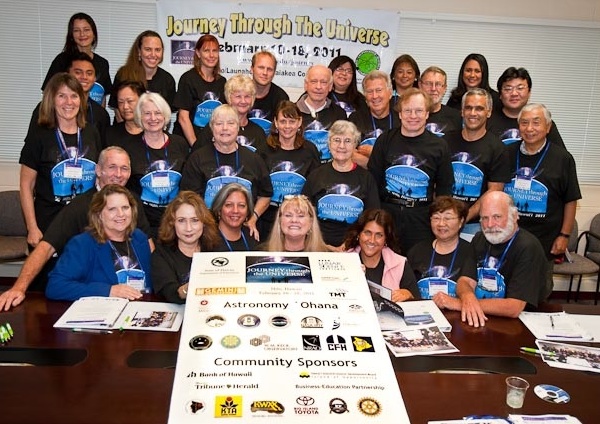 Ambassadors Journey through the Universe 2011
For more information about our Journey through the Universe 2011 program contact: Janice Harvey, jharvey@gemini.edu (974-2603)