In a milestone statement distributed moments ago by the GPI Pre-delivery Acceptance Review Committee, Chair Stephen Goodsell announced that GPI is now clear for shipment from the University of California Santa Cruz to Gemini South in Chile.The Committee's final report is slated for release on July 26th, but a statement sumarizing the results of the review is available now - GPI Review Committee: Final Day Statement  41 KB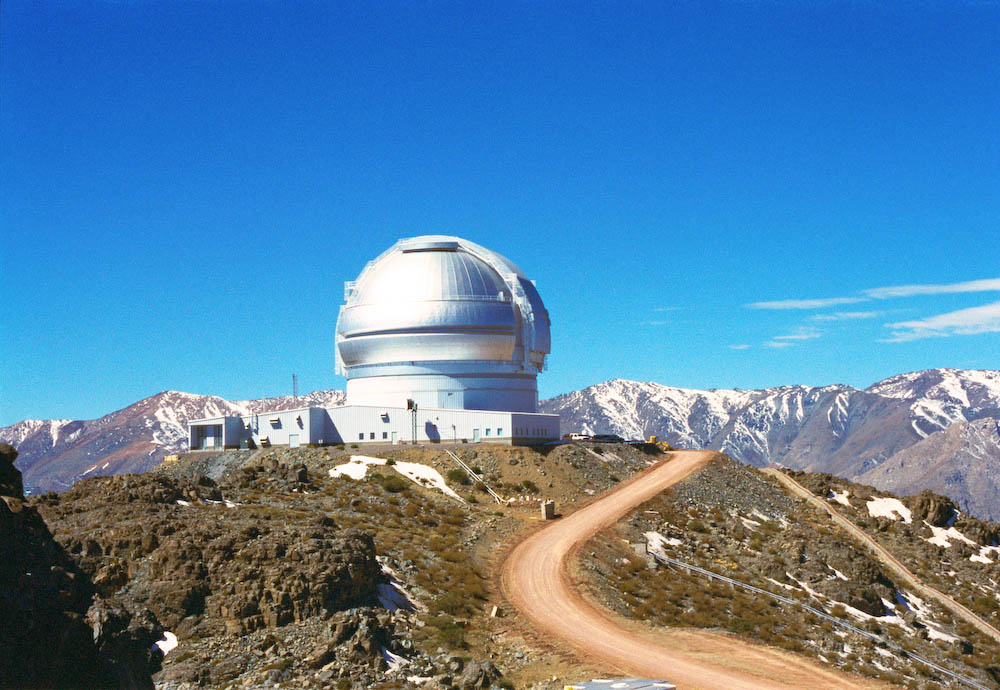 gemini_python, version X1.0.1: November 14, 2014
Expires on: TBD
Overview
gemini_python is a new Python-based data reduction platform under development at Gemini. It was developed to support the Quality Assessment Pipeline.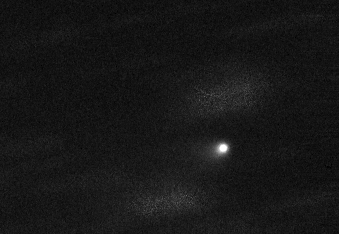 Figure 1. All of the images shown in Figure 2 were "stacked" in this image of Comet 67P. Background stars are expanded and fuzzy due to the use of a "median" filter when stacking the images while keeping the comet centered.
The Gemini North observing database will be offline November 13 from 10:00 - 11:30 am HST for network maintenance.
During this time the following services will be unavailable:
Observing Tool synchronizations, file transfers, and non-sidereal target queries (Gemini North programs only)
CADC program key validation (Gemini North programs only)
Phase I Tool guide star probability queries
Please check this site for further announcements.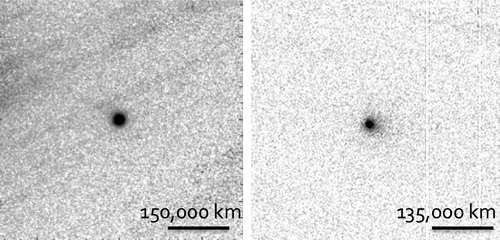 Figure 1. Images of P/2013 P2 (left) obtained using the Gemini North telescope on September 4, 2013 when it was 3.2 AU from the sun, and of P/2014 S3 obtained using the CFHT telescope in late September 2014 when it was 2.1 AU from the sun. Both images have been processed to remove most of the background stars and galaxies to enhance the visibility of the faint dust tails.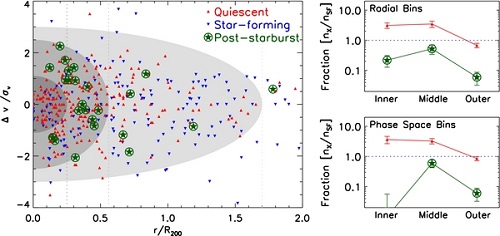 Left panel: the velocity vs. clustercentric radius phase space of galaxies in the nine GCLASS clusters. The velocities are in units relative to the individual cluster velocity dispersions and the radii are relative to the position of the brightest cluster galaxy scaled by the R200 of the cluster. The shaded regions are arbitrarily defined but are indicative of increasing time since infall (see text).
Official Data Processing Software
The data reduction software approved for scientific purposes is the Gemini IRAF package.
On the 31st October Gemini Observatory will host an interactive remote Bidders Conference for participates to learn more about the GIFS RfP.
Participants can attend by phone or by polycom. Gemini will host two equivalent sessions to allow for participation across many different time zones.
Session 1: 11:00 – 13:30 CLST
Session 2: 19:00 – 21:30 CLST
If you plan on attending one of the sessions, please email gifs_rfp@gemini.edu and inform us which session you plan on attending and how. (i.e. my phone or polycom)